Data science is an interdisciplinary field that uses scientific methods, processes, algorithms and systems to extract knowledge and insights from structured and unstructured data, and apply knowledge and actionable insights from data across a broad range of application domains.
In this blog, we are going to provide popular open source and public data sets, data visualization, data analytics and data lakes.
Yahoo Answers DataSets
Yahoo is shutting down in 2021. This is Yahoo Answers datasets (300MB gzip) that is fairly extensive from 2015 with about 1.4m rows. This dataset has the best questions answers, I mean all the answers, including the most insane awful answers and the worst questions people put together. Download it here.
Another option here: According to the tracker, there are 77M done, 20M out(?), and 40M to go:
https://wiki.archiveteam.org/index.php/Yahoo!_Answers
Stack Exchange Dataset
This list of a topic-centric public data sources in high quality. They are collected and tidied from blogs, answers, and user responses. Most of the data sets listed below are free, however, some are not.
Biology Dataset
Platforms
Programming Languages
Front-End Development
Back-End Development
Computer Science
Big Data
Theory
Books
Editors
Gaming
Development Environment
Entertainment
Databases
Media
Learn
Security
Content Management Systems
Hardware
Business
Work
Networking
Decentralized Systems
Higher Education
Computational Neuroscience – A multidisciplinary science which uses computational approaches to study the nervous system.
Digital History – Computer-aided scientific investigation of history.
Scientific Writing – Distraction-free scientific writing with Markdown, reStructuredText and Jupyter notebooks.
Events
Testing
Miscellaneous
Related
US Department of Education CRDC Dataset
The US Department of Ed has a dataset called the CRDC that collects data from all the public schools in the US and has demographic, academic, financial and all sorts of other fun data points. They also have corollary datasets that use the same identifier—an expansion pack if you may. It comes out every 2-3 years. Access it here
Nasa Dataset: sequencing data from bacteria before and after being taken to space
NASA has some sequencing data from bacteria before and after being taken to space, to look at genetic differences caused by lack of gravity, radiation and others. Very fun if you want to try your hand at some bio data science. Access it here.
Extracted from the NYT story: here
Data is plural
Data is Plural is a really good newsletter published by Jeremy Singer-Vine. The datasets are very random, but super interesting. Access it here.
Global terrorism database
Huge list of terrorism incidents from inside the US and abroad. Each entry has date and location of the incident, motivations, whether people or property were lost, the size of the attack, type of attack, etc. Access it here
The dolphin social network
This network dataset is in the category of Social Networks. A social network of bottlenose dolphins. The dataset contains a list of all of links, where a link represents frequent associations between dolphins. Access it here
Dataset of 200,000 jokes
There are about 208 000 jokes in this database scraped from three sources.
The Million Song Dataset
The Million Song Dataset is a freely-available collection of audio features and metadata for a million contemporary popular music tracks.
Its purposes are:
To encourage research on algorithms that scale to commercial sizes
To provide a reference dataset for evaluating research
As a shortcut alternative to creating a large dataset with APIs (e.g. The Echo Nest's)
To help new researchers get started in the MIR field
Cornell University's eBird dataset
Decades of observations of birds all around the world, truly an impressive way to leverage citizen science. Access it here.
UFO Report Dataset
NUFORC geolocated and time standardized ufo reports for close to a century of data. 80,000 plus reports. Access it here
CDC's Trend Drug Data
The CDC has a public database called NAMCS/NHAMCS that allows you to trend drug data. It has a lot of other data points so it can be used for a variety of other reasons. Access it here.
A listing of publicly available biennial, off-year, and cross-year data products.
Example: COVID-19 Data
HRS data products produced by the RAND Center for the Study of Aging.
HRS data products produced by the USC Program on Global Aging, Health, and Policy.
Data products (unsupported by the HRS) provided by researchers sharing their work.
Restricted/Sensitive Data
A summary of HRS cognition data, including the new Harmonized Cognition Assessment Protocol (HCAP.)
Sensitive health data files available are from the public data portal after a supplemental agreement is signed.
HRS restricted data files require a detailed application process, and are available only through remote virtual desktop or encrypted physical media.
Links HRS data with Medicare and Social Security.
Genetic data products derived from 20,000 genotyped HRS respondents.
The Quick Draw Dataset
The Quick Draw Dataset is a collection of 50 million drawings across 345 categories, contributed by players of the game Quick, Draw!. The drawings were captured as timestamped vectors, tagged with metadata including what the player was asked to draw and in which country the player was located. Access it here.
The AirNow API replaces the previous AirNow Gateway web services. It includes file outputs and RSS data feeds. AirNow Gateway users can use their existing login information to access the new AirNow API web pages and web services. Access to the AirNow API is generally available to the public, and new accounts can be acquired via the Log In page
Search and extract the measurements from 600 Wastewater Treatment Sites owned and operated by UK Water Companies and part of the Chemical Investigations Programme (CIP2).
M3 and M4 Dataset Time Series Data
The 3003 time series of the M3-Competition.
The M4 competition which is a continuation of the Makridakis Competitions for forecasting and was conducted in 2018. This competion includes the prediction of both Point Forecasts and Prediction Intervals.
Used by Google's deep-learning program for determining the 3D shapes of proteins stands to transform biology, say scientists. Access it here.
In computer science, Artificial Intelligence (AI) is intelligence demonstrated by machines. Its definition, AI research as the study of "intelligent agents": any device that perceives its environment and takes actions that achieving its goals Russell et. al (2016).
Withal, Data Mining (DM) is the process of discovering patterns in data sets (or datasets) involving methods of machine learning, statistics, and database systems; DM focus on extract the information of datasets Han (2011).
This repository serves as a guide for anyone who wants to work with Artificial Intelligence or Data Mining applied in digital games! Here you will find a series of datasets, tools and materials available to build your application or dataset. Access it here.
Help Predict whether teachers' project proposals are accepted
The Squirrel Census is a multimedia science, design, and storytelling project focusing on the Eastern gray (Sciurus carolinensis). They count squirrels and present their findings to the public.
BigQuery public datasets are made available without any restrictions to all Google Cloud users. Google pays for the storage of these datasets. You can use them to learn how to work with BigQuery or even build your application on top of them, exactly as we're going to do.
IMDb dataset importer – loads into a Marten DB document store. It imports the public datasets into a database, and provides repositories for querying. The total imported size is about 40 million rows, and 14 gigabytes on disk!
PHOnA: A Public Dataset of Measured Headphone Transfer Functions
A dataset of measured headphone transfer functions (HpTFs), the Princeton Headphone Open Archive (PHOnA), is presented. Extensive studies of HpTFs have been conducted for the past twenty years, each requiring a separate set of measurements, but this data has not yet been publicly shared. PHOnA aggregates HpTFs from different laboratories, including measurements for multiple different headphones, subjects, and repositionings of headphones for each subject. The dataset uses the spatially oriented format for acoustics (SOFA), and SOFA conventions are proposed for efficiently storing HpTFs. PHOnA is intended to provide a foundation for machine learning techniques applied to HpTF equalization. This shared data will allow optimization of equalization algorithms to provide more universal solutions to perceptually transparent headphone reproduction. Access it here.
Provide both basic and sabermetric statistics and resources for sports fans everywhere. Access here
Explore, analyze, and share quality data here
Coronavirus Datasets
Spreadsheets and Datasets:
Natural History Museum in London
The Natural History Museum in London has 80 million items (and counting!) in its collections, from the tiniest specks of stardust to the largest animal that ever lived – the blue whale.
The Digital Collections Programme is a project to digitise these specimens and give the global scientific community access to unrivalled historical, geographic and taxonomic specimen data gathered in the last 250 years. Mobilising this data can facilitate research into some of the most pressing scientific and societal challenges.
Digitising involves creating a digital record of a specimen which can consist of all types of information such as images, and geographical and historical information about where and when a specimen was collected. The possibilities for digitisation are quite literally limitless – as technology evolves, so do possible uses and analyses of the collections. We are currently exploring how machine learning and automation can help us capture information from specimen images and their labels.
With such a wide variety of specimens, digitising looks different for every single collection. How we digitise a fly specimen on a microscope slide is very different to how we might digitise a bat in a spirit jar! We develop new workflows in response to the type of specimens we are dealing with. Sometimes we have to get really creative, and have even published on workflows which have involved using pieces of LEGO to hold specimens in place while we are imaging them.
Mobilising this data and making it open access is at the heart of the project. All of the specimen data is released on our Data Portal, and we also feed the data into international databases such as GBIF.
TSA Throughput Dataset (alternate source)
The TSA has is publishing more and more data via it's Freedom of Information Act (FOIA) Reading Room. This project on github https://github.com/mikelor/tsathroughput contains the source for extracting the information from the .PDF files and converts them to JSON and CSV files.
The /data folder contains the source .PDFs going back to 2018 while the /data/raw/tsa/throughput folder contains .json files.
Data Planet
The largest repository of standardized and structured statistical data
Chess datasets
ML Dataset to practice methods of regression
Center for Machine Learning and Intelligent Systems
Child mortality numbers caused by malaria by country
Number of deaths of infants, neonatal, and children up to 4 years old caused by malaria by country from 2000 to 2015. Originator: World Health Organization
Quora Question Pairs at Data.world
The dataset will give anyone the opportunity to train and test models of semantic equivalence, based on actual Quora data. 400,000 lines of potential question duplicate pairs. Each line contains IDs for each question in the pair, the full text for each question, and a binary value that indicates whether the line truly contains a duplicate pair. Access it here.
MIMIC Critical Care Database
MIMIC is an openly available dataset developed by the MIT Lab for Computational Physiology, comprising deidentified health data associated with ~60,000 intensive care unit admissions. It includes demographics, vital signs, laboratory tests, medications, and more. Access it here.
Data.Gov: The home of the U.S. Government's open data
Here you will find data, tools, and resources to conduct research, develop web and mobile applications, design data visualizations, and more. Search over 280000 Datasets.
QuickFacts provides statistics for all states and counties, and for cities and towns with a population of 5,000 or more.
Art that does not attempt to represent an accurate depiction of a visual reality but instead use shapes, colours, forms and gestural marks to achieve its effect
5000+ classical abstract art here, real artists with annotation. You can download them in very high resolution, however you would have to crawl them first with this scraper.
Interactive map of indigenous people around the world
Native-Land.ca is a website run by the nonprofit organization Native Land Digital. Access it here.
Data Visualization: A Wordcloud for each of the Six Largest Religions and their Religious Texts (Judaism, Christianity, and Islam; Hinduism, Buddhism, and Sikhism)
Highest altitude humans have been each year since 1961
Over 200+ public datasets, including COVID data. Access it here.
Ohio Data, Ohio Insights. The DataOhio catalog is a single source for the most critical and relevant datasets from state agencies and entities.
Conducted by the Federal Highway Administration (FHWA), the NHTS is the authoritative source on the travel behavior of the American public. It is the only source of national data that allows one to analyze trends in personal and household travel. It includes daily non-commercial travel by all modes, including characteristics of the people traveling, their household, and their vehicles. Access it here.
Statistics and data about the National Travel Survey, based on a household survey to monitor trends in personal travel.
The survey collects information on how, why, when and where people travel as well as factors affecting travel (e.g. car availability and driving license holding).
ENTUR: NeTEx or GTFS datasets [Norway]
NeTEx is the official format for public transport data in Norway and is the most complete in terms of available data. GTFS is a downstream format with only a limited subset of the total data, but we generate datasets for it anyway since GTFS can be easier to use and has a wider distribution among international public transport solutions. GTFS sets come in "extended" and "basic" versions. Access here.
A subset of the field data collected on temporary NFI plots can be downloaded in Excel format from this web site. The file includes a Read_me sheet and a sheet with field data from temporary plots on forest land1 collected from 2007 to 2019. Note that plots located on boundaries (for example boundaries between forest stands, or different land use classes) are not included in the dataset. The dataset is primarily intended to be used as reference data and validation data in remote sensing applications. It cannot be used to derive estimates of totals or mean values for a geographic area of any size. Download the dataset here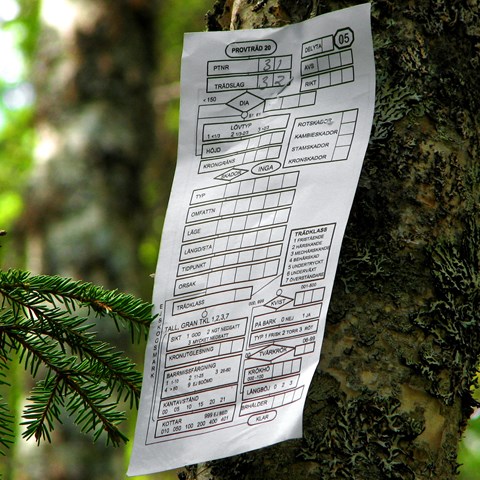 Large data sets from finance and economics applicable in related fields studying the human condition
World Bank Data: Countries Data | Topics Data | Indicators Data | Catalog
Boards of Governors of the Federal Reserve: Data Download Program
CIA: The world Factbook provides basic intelligence on the history, people, government, economy, energy, geography, environment, communications, transportation, military, terrorism, and transnational issues for 266 world entities.
Human Development Report: United Nations Development Programme – Public Data Explorer
Consumer Price Index: The Consumer Price Index (CPI) is a measure of the average change over time in the prices paid by urban consumers for a market basket of consumer goods and services. Indexes are available for the U.S. and various geographic areas. Average price data for select utility, automotive fuel, and food items are also available.
Gapminder.org: Unveiling the beauty of statistics for a fact based world view Watch everyday life in hundreds of homes on all income levels across the world, to counteract the media's skewed selection of images of other places.
Research and data to make progress against the world's largest problems: 3139 charts across 297 topics, All free: open access and open source.
International Historical Statistics is a compendium of national and international socio-economic data from 1750 to 2010. Data are available in both Excel and PDF tabular formats. IHS is structured in three broad geographical divisions and ten themes: Africa / Asia / Oceania; The Americas and Europe. The database is structured in ten categories: Population and vital statistics; Labour force; Agriculture; Industry; External trade; Transport and communications; Finance; Commodity prices; Education and National accounts.
Access here
World Input-Output Tables and underlying data. World Input-Output Tables and underlying data, covering 43 countries, and a model for the rest of the world for the period 2000-2014. Data for 56 sectors are classified according to the International Standard Industrial Classification revision 4 (ISIC Rev. 4).
Data: Real and PPP-adjusted GDP in US millions of dollars, national accounts (household consumption, investment, government consumption, exports and imports), exchange rates and population figures.
Geographical coverage: Countries around the world
Time span: from 1950-2011 (version 8.1)
Available at: Online
COW seeks to facilitate the collection, dissemination, and use of accurate and reliable quantitative data in international relations. Key principles of the project include a commitment to standard scientific principles of replication, data reliability, documentation, review, and the transparency of data collection procedures
Data: Total national trade and bilateral trade flows between states. Total imports and exports of each country in current US millions of dollars and bilateral flows in current US millions of dollars
Geographical coverage: Single countries around the world
Time span: from 1870-2009
Available at: Online here
This data set is hosted by Katherine Barbieri, University of South Carolina, and Omar Keshk, Ohio State University.
Free and open access to global development data. Access it here.
The WTO provides quantitative information in relation to economic and trade policy issues. Its data-bases and publications provide access to data on trade flows, tariffs, non-tariff measures (NTMs) and trade in value added.
Data: Many series on tariffs and trade flows
Geographical coverage: Countries around the world
Time span: Since 1948 for some series
Available at: Online here
SMOKA Science Archive
The Subaru-Mitaka-Okayama-Kiso Archive, holds about 15 TB of astronomical data from facilities run by the National Astronomical Observatory of Japan. All data becomes publicly available after an embargo period of 12-24 months (to give the original observers time to publish their papers).
Graph Datasets
The Multi-Domain Sentiment Dataset contains product reviews taken from Amazon.com from many product types (domains). Some domains (books and dvds) have hundreds of thousands of reviews. Others (musical instruments) have only a few hundred. Reviews contain star ratings (1 to 5 stars) that can be converted into binary labels if needed. Access it here.
Supported by Google Jigsaw, the GDELT Project monitors the world's broadcast, print, and web news from nearly every corner of every country in over 100 languages and identifies the people, locations, organizations, themes, sources, emotions, counts, quotes, images and events driving our global society every second of every day, creating a free open platform for computing on the entire world.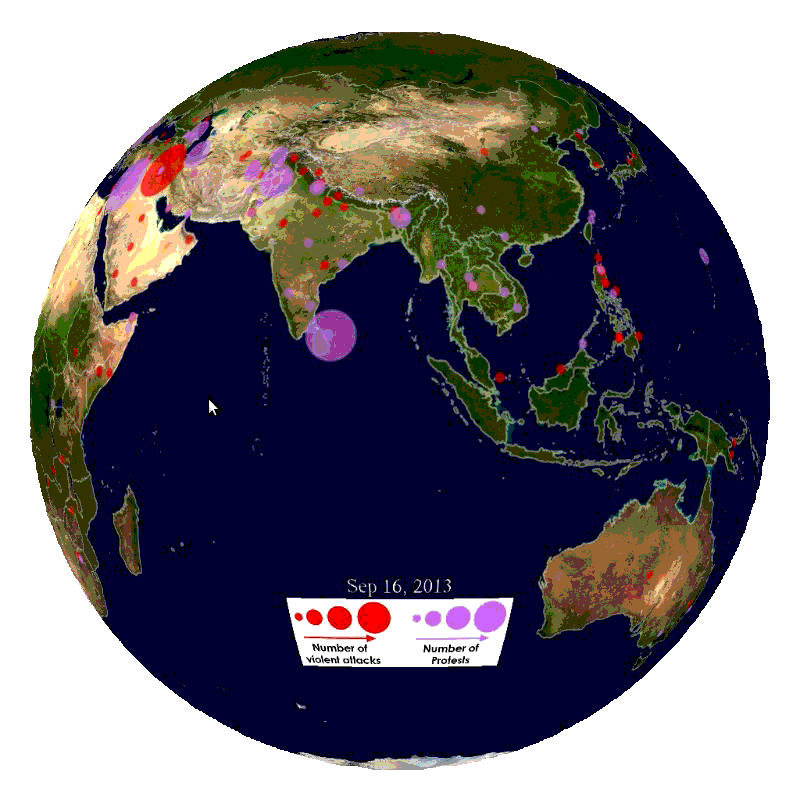 The Yahoo News Feed: Ratings and Classification Data
Dataset is 1.5 TB compressed, 13.5 TB uncompressed
Yahoo! Music User Ratings of Musical Artists, version 1.0 (423 MB)
This dataset represents a snapshot of the Yahoo! Music community's preferences for various musical artists. The dataset contains over ten million ratings of musical artists given by Yahoo! Music users over the course of a one month period sometime prior to March 2004. Users are represented as meaningless anonymous numbers so that no identifying information is revealed. The dataset may be used by researchers to validate recommender systems or collaborative filtering algorithms. The dataset may serve as a testbed for matrix and graph algorithms including PCA and clustering algorithms. The size of this dataset is 423 MB.
Yahoo! Movies User Ratings and Descriptive Content Information, v.1.0 (23 MB)
This dataset contains a small sample of the Yahoo! Movies community's preferences for various movies, rated on a scale from A+ to F. Users are represented as meaningless anonymous numbers so that no identifying information is revealed. The dataset also contains a large amount of descriptive information about many movies released prior to November 2003, including cast, crew, synopsis, genre, average ratings, awards, etc. The dataset may be used by researchers to validate recommender systems or collaborative filtering algorithms, including hybrid content and collaborative filtering algorithms. The dataset may serve as a testbed for relational learning and data mining algorithms as well as matrix and graph algorithms including PCA and clustering algorithms. The size of this dataset is 23 MB.
Yahoo News Video dataset, version 1.0 (645MB)
The dataset is a collection of 964 hours (22K videos) of news broadcast videos that appeared on Yahoo news website's properties, e.g., World News, US News, Sports, Finance, and a mobile application during August 2017. The videos were either part of an article or displayed standalone in a news property. Many of the videos served in this platform lack important metadata, such as an exhaustive list of topics associated with the video. We label each of the videos in the dataset using a collection of 336 tags based on a news taxonomy designed by in-house editors. In the taxonomy, the closer the tag is to the root, the more generic (topically) it is.
etc…
Other Datasets
More than 1 TB
The Internet Archive is making an 80 TB web crawl available for research
The TREC conference made the ClueWeb09 [3] dataset available a few years back. You'll have to sign an agreement and pay a nontrivial fee (up to $610) to cover the sneakernet data transfer. The data is about 5 TB compressed.
CNetS at Indiana University makes a 2.5 TB click dataset available
ICWSM made a large corpus of blog posts available for their 2011 conference. You'll have to register (an actual form, not an online form), but it's free. It's about 2.1 TB compressed. The dataset consists of over 386 million blog posts, news articles, classifieds, forum posts and social media content between January 13th and February 14th. It spans events such as the Tunisian revolution and the Egyptian protests (see http://en.wikipedia.org/wiki/January_2011 for a more detailed list of events spanning the dataset's time period). Access it here
The Yahoo News Feed dataset is 1.5 TB compressed, 13.5 TB uncompressed
The Proteome Commons makes several large datasets available. The largest, the Personal Genome Project , is 1.1 TB in size. There are several others over 100 GB in size.
More than 1 GB
These data are intended to be used by researchers and other professionals working in power and energy related areas and requiring data for design, development, test, and validation purposes. These data should not be used for commercial purposes.
A dataset and open-ended challenge for music recommendation research ( RecSys Challenge 2018). Sampled from the over 4 billion public playlists on Spotify, this dataset of 1 million playlists consist of over 2 million unique tracks by nearly 300,000 artists, and represents the largest public dataset of music playlists in the world. Access it here
20k+ Hotel Reviews from Yelp for 5 Star Hotels in Las Vegas.
This dataset can be used for the following applications and more:
Analyzing trends, Sentiment Analysis / Opinion Mining, Sentiment Analysis / Opinion Mining, Competitor Analysis. Access it here.
A truncated version with 500 reviews is also available on Kaggle here
1- Texas: Perform specific queries and analysis using Texas traffic crash data.
2- BTS: Motorcycle Rider Safety Data
3- National Transportation Safety Board: US Transportation Fatalities in 2019
4- Fatal single vehicle motorcycle crashes
5- Motorcycle crash causes and outcomes : pilot study
6- Motorcycle Crash Causation Study: Final Report
Download a collection of news articles relating to natural disasters over an eight-month period. Access it here.
1- WorldoMeter: Countries in the world by population (2021)
2- Worldometer: Current World Population Live
1- Numer.ai: Anonymized and feature normalized financial data which is interesting for machine learning applications. Download here
2- Snowflake Data Marketplace: Snowflake Data Marketplace gives data scientists, business intelligence and analytics professionals, and everyone who desires data-driven decision-making, access to more than 375 live and ready-to-query data sets from more than 125 third-party data providers and data service providers
3- Quandl: The premier source for financial, economic and alternative datasets, serving investment professionals.
The National Health and Nutrition Examination Survey (NHANES) is conducted every two years by the National Center for Health Statistics and funded by the Centers for Disease Control and Prevention. The survey measures obesity rates among people ages 2 and older. Find the latest national data and trends over time, including by age group, sex, and race. Data are available through 2017-2018, with the exception of obesity rates for children by race, which are available through 2015-2016. Access here
NCEI first developed the Global Historical Climatology Network-Monthly (GHCN-M) temperature dataset in the early 1990s. Subsequent iterations include version 2 in 1997, version 3 in May 2011, and version 4 in October 2018.
The World's Most Eco-Friendly Countries
Alternate Source from Wikipedia : List of countries by carbon dioxide emissions per capita
% change in life expectancy from 2020 to 2021 across the globe
This is how life expectancy is calculated.
Data Source Here: Note that these values can change with time based on the discovery of new reserves, and changes in annual production.
Here's a paper on the wind fatalities
https://www.ipcc.ch/site/assets/uploads/2018/02/07_figure_7.7-813×1024.png