Exploring the Pros and Cons of Visiting All Provinces and Territories in Canada
Are you considering taking a road trip to all 10 provinces and three territories in Canada? What an adventure it would be! Weaving your way through the vast landscapes of our country, sampling unique delicacies along the way, and learning about diverse cultures in each stunning region—it's no wonder that people are so drawn to the idea of this iconic excursion. But where do you start? How much time should you budget for it? Is it feasible within your available vacation days off from work or school?
Canada is a vast country, consisting of ten provinces and three territories, each with its unique geography, culture, and tourist attractions. Here are the pros and cons of each province and territory from a tourism and travel perspective:
Exploring the Pros and Cons of Visiting All Provinces and Territories in Canada: Ontario
Pros: Ontario is home to Canada's most significant city, Toronto, which offers numerous cultural, historic, and entertainment attractions. The province is also home to Niagara Falls, one of the most popular tourist destinations in Canada. Additionally, Ontario is known for its picturesque cottage country, including Muskoka and the Kawarthas, which are perfect for outdoor enthusiasts.
Cons: Ontario can be crowded and expensive, particularly in Toronto and during peak tourist seasons.
Reviews:
Most people who visit will go to Ottawa and/or Toronto. Ottawa has the parliament, plenty of great museums (the war museum is a personal favorite), and is across the river from Gatineau. Toronto has the CN tower, hockey hall of fame, royal Ontario museum, etc. etc. I think finding stuff to do in those two cities is easy. Instead I'll comment on lesser known areas:
Algonquin Park: quintessentially Canadian. Excellent canoe opportunities here. Very beautiful country.
Mattawa: A personal favorite for me when I was younger for camping and hiking. It's a beautiful area north of Ottawa
Parry Sound: Another beautiful area. I've camped here a few times, and emergency landed in an aircraft here once. It's a retirement community but it's in a good setting.
Killarney Provincial Park: Hike the crack, it's awesome.
Manitoulin Island: The Haweater festival every summer is great. I used to camp here all the time as a kid. It's like a little slice of southern Ontario up north.
Love the Haweater festival! Manitoulin Island is such a beautiful place. I  would recommend sailing in the area, or chartering a yacht. Many people don't consider sailing and Canada to be synonymous, but since the Great Lakes are all connected and so large, you're able to get quite a variety in scenery. There are a lot of beautiful harbours and hiking trails that are scattered throughout, so there's a nice mix of civilization and solitude. The Group of Seven (famous Canadian painters) did a lot of their paintings along Georgian Bay and it's incredible how much the scenery looks like their paintings. It's also possible to sail to the Ocean from the Great Lakes if you're really looking for a prolonged and adventurous trip.
Wawa, Ontario: I love the provincial and National Parks in this area of the country. Lake Superior is very beautiful. A personal favourite of mine is Old Woman Bay, slightly south of Wawa.
Ottawa
Ottawa has something to do every season. If you like skating, during the winter time you can skate along the Rideau Canal (the world's longest outdoor skating rink). It's very well maintained and can be quite busy on weekends, but there's always hot chocolate to warm you up. Don't forget beavertails too!
My favourite seasons are Spring and Summer. There are always music festivals going on and lots of different genres of music available. In May, there's the tulip festival. This is one of my favourite times in Ottawa. There are over a million tulips in bloom and it's incredibly beautiful to walk around and view them. There are also a lot of events that are going on around this time.
Winter in Ottawa
Ottawa in winter, pretty wicked! Winterlude, eating Beavertails whilst skating on the Canal. Very cool (literally!) I spent the majority of my time in Kingston with a friend. Kingston is a student town and is probably better if you have a friend to just hang out with. There is not much to do in Kingston, besides seeing Fort Henry and the general student-life.
Canada day in Ottawa
is incredibly busy, but I recommend it. They shut down all of downtown and there are concerts, fireworks, and lots and lots of people. There will also be a lot of drunk people.
By far, my favourite thing in Ottawa was walking downtown along the river. Take a tour of Parliament and watch the changing of the Guard. If you walk behind Parliament you get a beautiful view of Quebec. Then walk to the Ottawa locks. There are a few museums in the Ottawa area. I wouldn't consider any of the museums or galleries to be as monumental as the Louvre or the Met. If you want Museums that focus on a Canadian perspective, then I recommend the War Museum or Museum of History (formerly the Museum of Civilization).
Ottawa has beautiful fall leaves. It's quite nice to go hiking in the Gatineau Hills and watch the colours change.
Ottawa definitely has a small town feel. It's not the kind of place that will amaze you with tall buildings or state of the art architecture, but I find it is a beautiful city because of the tranquility it offers. Since it is a government town, many people will be surprised that the downtown core is usually empty on weekends. You usually just have to walk closer to Parliament or near the Market (where most restaurants and clubs are) to find crowds.
I'd be happy to touch on food, other entertainment, and things to do in specific months if anyone is interested. I also have experience with living and visiting: Toronto, London, Niagara, Sailing on Georgian Bay, Kingston, and other smaller cities scattered throughout.
Autumn
As is most likely the case with many countries in the Northern Hemisphere, I truly believe that Canada is at its best in the Autumn. Nationwide, the scenery comes alive, the people seem to become more active, and the overall culture is highlighted by the beginning of the NHL season.
Of all the places I have lived in Canada, and out of all the things I have done, my absolute favourite experience has been visiting the St. Jacob's farmer's market near Waterloo, the largest year-round market in the country. I highly recommend it to anyone visiting Southern Ontario – it's only about 1.5 hours from Toronto.
Summer
Summer time! Flew in to Toronto and experienced five days there. The CN Tower is a must-do, despite the pricing ($70). Going to Kensington Market was pretty cool also, where I bought a Jamaican Patty from this little store that seemed to be hugely popular. Toronto was buzzing during the summer and it wasn't as big and bad as Canadians make it out to be.
Ottawa has wicked bike paths, so I recommend getting your hands on one whilst there to explore it all. At times, Ottawa seems a bit bland, but there is enough to see to keep you busy. Parliament at night for 'Mosaica' is a must-do – where a light show upon Parliament and Canadian history is combined. Ribfest, a festival of Ribs…need I say more!? Canada Day in Ottawa is also A MUST! I have never seen such pride and also the appreciation of true multiculturalism flooding the streets.
Niagara Falls! Must see.
The Canadian side is far superior to the United States. The sheer power of this is a drawcard in itself. If you are up for a little fun, go to Clifton Heights. I would not spend a lot of time in the actual city of Niagara though, just go and see the power that is The Falls 🙂
Sault Ste Marie
The Canadian Bushplane Heritage Center was actually surprisingly interesting.
The Sault Ste Marie Canal National Historic Site was neat as well, you can see a lock and watch as boats go through it. And if you walk across the lock onto Whitefish Island, where there are nice trails through a natural area and great views of the bridge that crosses to Sault Ste Marie, Michigan.
St. Jacob's farmer's market near Waterloo
Of all the places I have lived in Canada, and out of all the things I have done, my absolute favourite experience has been visiting the St. Jacob's farmer's market near Waterloo, the largest year-round market in the country. I highly recommend it to anyone visiting Southern Ontario – it's only about 1.5 hours from Toronto.
St. Jacob's is a very cool place to visit and you feel as though you stepped back in time a bit. If you like food, this is definitely the farmer's market of farmer's markets. There are a lot of beautiful Bed and Breakfasts in the area that are quite picturesque. It makes for a nice weekend getaway.
Northern Ontario
Both Sleeping Giant National Park and the Sleeping Giant itself in Thunder Bay are worth a look if you're in northern Ontario.
https://www.ontariotravel.net/
Exploring the Pros and Cons of Visiting All Provinces and Territories in Canada: Quebec
Pros: Quebec is a province with a distinct culture, offering visitors a unique blend of European and North American influences. Quebec City is one of the most beautiful and historic cities in Canada, while Montreal is famous for its vibrant arts and culture scene. Quebec also has plenty of outdoor activities, including skiing and snowboarding in the Laurentians and Gaspé regions.
Cons: French is the primary language in Quebec, which may pose a challenge for non-French speaking visitors. Additionally, winters can be harsh and long in Quebec.
Reviews:
La belle province.
We used to visit lots when I was a kid, mostly up north around Rouyn and Val d'or. Those places have some great camping and fishing. It's beautiful terrain. As an adult I've mostly visited Gatineau and Montreal. Gatineau has cheap beer and is over run by 18 year olds at the bar. It also has the Museum of History which I kind of liked. As for Montreal? Well I think it's the best city in Canada to visit. So much good food, poutine, smoked meat, bagels. And lots to do. Almost every time I've been there it's been mostly parties and strip clubs, but catching a Habs game there a few years was incredible. I've also only ever been in the winter. I hear the summer is great for festivals and stuff.
Summer in Montreal
I was fortunate enough to spend a chunk of time in Montreal. Beautiful city. There is so much to do during the summer, I do not even know where to begin. Old Montreal is stunning, but so is the whole city. Go and check the inner works of Notre-Dame Basilica. Go to the top of Mount Royal and experience the beautiful views of the city, as well as the vast parklands. Saint Catherine Street is such an awesome experience too, as they block off the streets and it becomes a street market. The night life here is also very, very good 😉
Winter in Quebec
I got to spend four days in Quebec City during a trip. I highly recommend experiencing this. Quebec City is my favourite place in Canada. Old Quebec is absolutely stunning, with cobblestone streets and old architecture. Carnaval de Quebec is on at this time also, which is a huge winter festival. Paying $15.00 for unlimited entry to go snow-tubing, ice-tobogganing, seeing snow sculptures etc. I stayed in a hostel just outside of Old Quebec, and everything was very easy to get to via walking.
Quebec City
Québec City is a phenomenal place to visit and isn't too far from the States or other major cities in Canada. The reasons for Québec being such a great city to visit is that it has a great blend of French/English architectural styles due to the history of the region and has a great deal of inexpensive sights to see in Old Town Quebec (Vieux Quebec) – you'll feel like you're in Europe.
Another plus is that the coffee is phenomenal – it is very distinct from coffee in places like Toronto or in the States.
https://www.bonjourquebec.com/
Exploring the Pros and Cons of Visiting All Provinces and Territories in Canada: British Columbia
Pros: British Columbia is renowned for its natural beauty, from the rugged coastline to the majestic Rocky Mountains. The province is home to Vancouver, one of the most livable cities globally, as well as the Okanagan Valley, which is famous for its wine production. British Columbia also has excellent skiing and snowboarding options, particularly in Whistler.
– Stunning natural scenery, from the mountains to the ocean
– Vibrant city life, with great food and nightlife scene
– Great for outdoor activities year-round, such as hiking, skiing, and surfing
– More relaxed lifestyle than in other parts of Canada
Cons: British Columbia can be expensive, particularly in Vancouver and the Whistler area.
– Expensive to live in, especially in Vancouver
– Traffic can be bad in the larger cities
– Some parts of the province can be quite remote
Reviews
I'd love to be in small town B.C. right now. I've been to Vancouver, it's a great city. Pity it's so expensive. But it has pretty good weather if you hate the cold. I loved the mountains around Vancouver. Whistler is nearby too.
My favourite spot in Canada is in the Kootenays of BC (Closer to Calgary than Vancouver) in a little town called Elko. Fernie is a more popular area which is nearby, but behind Elko is a small lake called Silver Spring lake you can do cliff diving on. I don't know why but I just love it there. I've been meaning to go back for a while. Maybe this summer. Also speaking of Fernie, if I could pick any small town in Canada this would be it. I ate breakfast at Big Bang Bagels every day, rent seemed cheap, lots of Aussies, and there's skiing/hiking/down hill biking/camping/fishing etc for everyone.
Winter in Vancouver
I started in Vancouver, where I explored the cities nooks and crannies. Vancouver was extremely clean and the general vibe was very welcoming. Just spending time looking over the harbor was great in itself. I went to the Capilano Suspension Bridge which was a great way to spend a morning. Unfortunately, I did not get to get outside the city to Grouse Mountain, but I think this would be a better experience in the summer anyway due to the weather.
From Vancouver, I caught the train across the country to Toronto. It was three days with VIA Rail. You do not get to stop in the cities (such as Jasper, Edmonton, Winnipeg to name a few) for very long (maybe 30 minutes), but it is a great way to see the country-side. If you wanted to jump off the train for a few days and check out some places, then I am sure you could do so – dependent on the schedule. On the train, I saw an epic view of Mt Robson and for me, it was the first time seeing snow – so I loved it.
Vancouver Island
You've got the best open water fishing in the country there, if you're into that. Port Hardy's been my best experience for Salmon. Cathedral Grove (near Nanaimo) is Canada's equivalent to Big Tree National Park (in California). Mount Washington (like 1.25hr from Courtenay/Comox) is amazing skiing. Tofino is supposed to be the surf capital of BC.
Squamish, north of Vancouver on the Sunshine Coast, is like hiking/mountain biking/skiing/snowboarding/outdoor mecca. I desperately want to go back.
Unfortunately owning or renting a car is probably the best way to see and do the most on the Island. If you have a car available to you and are an adventurous person then Vancouver Island is an amazing travel destination in all seasons.
Skiing:
There is Mount Washington and Mount Cain. Washington is a fully developed ski resort with multiple gondolas and lots of accommodation. Cain is much smaller with only one T-bar and minimal accommodation. It does however boast amazing powder and is virtually untouched by big tourism. It's purposefully kept in such a way to only attract the "Hardcore" crowd.
Kayaking:
Amazing opportunities are available to go kayaking for as long as a week or as short as an afternoon. The Strait of Georgia is filled with many small island (The Gulf Islands) which make it possible to kayak from island to island camping on beaches.
The Gulf Islands:
They provide a fun "Hippy" vibe while also being a relaxing destination.
Hiking:
There is a wide variety of options for hiking on the Island. You can take one of the many coastal trails such as the West Coast Trail or the North Coast Trail. You can also explore the alpine in Strathcona Provincial Park. Hiking can be anywhere from a week long to an afternoon to explore a mountain.
Surfing:
Tofino and Ucluelet are popular surfing destinations on the western coast of the Island. The winter time has colder weather and bigger waves while the summer has wonderful weather but larger crowds.
Fishing:
It's possible to hire a guide in Campbell River or Ucluelet and head out and try to land a 20 lb salmon. An interesting way to experience an industry essential to the Island and potentially catch your dinner.
Whale Watching:
Tours can be chartered from Victoria's inner harbour to the Strait of Georgia where there is usually pods of Orcas. A whale watching boat trip was my favourite activity 'in' Vancouver, it was fairly expensive but worth it in my opinion. Our guide was a genuine marine biologist and the company respected the code of conduct about not bothering the whales.
Cities:
Our cities are respectable enough and Vancouver is close but you should come to Vancouver Island for outdoor adventure.
Vancouver Island
Currently living and working on Vancouver Island, British Columbia (have been all my life. I would definitely recommend visiting. I live in Nanaimo, the "Hub" city of the island. From here you're only 1.5 hours away from Victoria, the provincial capital, and about 3-4 hours from the open pacific ocean. Most of the population lives on the southern half of the island with a few smaller towns up north. The climate here is very Mediterranean like. We have warm and dry summers, and cool and wet winters. Overall a very comfortable climate!
There is so much outdoor stuff to do around here. Hiking all over the island: specifically Cape Scott Provincial Park (featuring the North Coast Trail), Strathcona Provincial Park, and the Pacific Rim National Park Reserve (featuring the West Coast Trail). Pair this with ocean related activities (kayaking, whale watching, fishing etc).
Food – Restaurants
In terms of food, Victoria would be my choice for best variety of restaurants. Lots of great places to eat. I am a big fan of The Noodlebox!
Vancouver! There's so much to do and my god, it's so beautiful. If you end up going to Vancouver I suggest you walk around Stanley park and check out the artwork + harbor.
I'd describe Vancouver as a small, big city. The city of Vancouver is actually very small compared to its population. The outskirts are a bunch of other towns and cities.
Other things to do in Vancouver:
Vancouver aquarium (it's located right in Stanley park)

Perverted Ice Cream (really good ice cream place that's open at night, near lots of bars and clubs — they sprinkle Malibu on your ice cream)

in the center of Vancouver there is an open dance group that gets together once in a while, they dance together right next to UBC. You can sit and watch or join in.

tons of cool shops in Vancouver center, Vancouver art museum if you're into that

if you have the time I suggest going out to horseshoe bay, you can sometimes see harbor seals there and you can watch the ferry's depart. If you are looking for accommodation I recommend to find nice and cheap Airbnb in horseshoe bay.
Exploring the Pros and Cons of Visiting All Provinces and Territories in Canada: Alberta
Pros: Alberta is home to some of the most iconic natural attractions in Canada, including Banff National Park, Jasper National Park, and Lake Louise. The province also offers visitors a chance to see the Northern Lights in the winter, while the city of Calgary is famous for its Stampede festival.
– Beautiful scenery, especially in the Rocky Mountains
– Friendly people
– Low taxes
– Lots of job opportunities, especially in the oil and gas industry
Cons: Alberta can be crowded, particularly during peak tourist seasons in Banff and Jasper. Winters can also be severe, making outdoor activities challenging.
– Winters can be very cold
– Not a lot of cultural diversity
– Can be quite expensive to live in, especially in the larger cities such as Calgary and Edmonton
Reviews:
I absolutely adore Alberta.
It's where I'd like to be living right now. A little bit more developed than it's neighbor Saskatchewan, it has some pretty big cities such as Edmonton and Calgary. Edmonton is a decent city, I like the area around the university, and there's surprisingly lots to do. It's really cold in the winter, but has some nice long summer days. My uncle came and visited me in Edmonton one time and he was blown away at how big the West Edmonton mall was.
Calgary would be my favourite city to live in if I could pick one. It's a great size, the traffic doesn't seem too bad, and the mountains are only an hour away. I've been a few times, but probably the best time to go is the Stampede. As a funny story, I used to live in the arctic. The first summer I was up there, I flew south for the Stampede in July. It was the first time I saw natural darkness since May. It was like 9:30 PM and I was asleep on the table outside, not because I was drunk, but because it was dark for the first time in months. Other destinations:
Banff, Alberta
Banff: Probably Canada's crown jewel. Lake Louise is very nice. For me I enjoy the Lake Agnes Tea House hike. It's only a few hours but you come to a small tea house on a lake and it's great.
Jasper, Alberta:
Lesser developed than Banff, but equally beautiful. I'm headed there in the summer I think and can't wait.
Drumheller, Alberta:
An interesting landscape for Canada. It's got the Royal Tyrell Museum too.
Hanna, Alberta: Home to Nickelback 😉
Fort Mac, Alberta
Never been, but it's a great Canadian boom town. I haven't heard too many good things but it's where the money is (or was, depending how pessimistic you are about the oil sands right now).
https://www.travelalberta.com/ca/
Exploring the Pros and Cons of Visiting All Provinces and Territories in Canada: Saskatchewan:
Pros: Saskatchewan offers visitors a chance to explore Canada's prairies, from the vast expanses of wheat fields to the rolling hills and rivers of the Qu'Appelle Valley. The province also has several historic sites, including the Royal Saskatchewan Museum and the RCMP Heritage Centre.
Cons: Saskatchewan is a landlocked province, which may not appeal to visitors who prefer coastal destinations.
Reviews:
It's quiet here but I live in a very rural area. Regina to me doesn't have much, but the legislative building is about the most impressive one I've saw in Canada. Wascana lake is lovely too. I prefer Saskatoon, it's a very nice city that's up and coming. I can forsee it being a really popular place for people to live in the future as Saskatchewan continues to become more of a have province than a have not.
Great Sand Hills, Saskatchewan
The Great Sand Hills are sand dunes located in the south-west region of the Canadian province of Saskatchewan. They are the second largest active dunes in Saskatchewan, after Athabasca Sand Dunes, and are part of Great Sandhills Ecological Reserve, which covers an area of about 1,900 km² (730 sq mi) 1. The sands that make up the dunes are made up of very finely ground sand called rock flour that were deposited near the end of the last ice age. The region around the sand hills is often windy and, as a result, the wind blows the fine sands around creating an ever-changing landscape
In the Great Sand Hills area, there are an incredibly high number of Coyotes. While visiting the sand dunes, I was lucky enough to fall asleep and wake up to the sounds of their howls, yelps and barks.
Prowling the sand, a Coyote left it's tracks in one of the areas largest dunes. With so many critters running across the sand at night, there's no doubt that this Coyote caught some dinner.
https://www.tourismsaskatchewan.com/
Exploring the Pros and Cons of Visiting All Provinces and Territories in Canada: Manitoba
Pros: Manitoba is known for its natural beauty, particularly its northern wilderness areas, which offer excellent opportunities for outdoor activities such as fishing, hunting, and wildlife viewing. The province is also home to Winnipeg, which has several museums, art galleries, and cultural attractions. The cost of living is relatively low in Manitoba, and the province offers a number of programs to help immigrants settle in the province. Manitoba is located in central Canada and is best known for its prairies. The province is home to a large agricultural sector and is a leading producer of wheat, barley, and oats. Manitoba also has a thriving forestry industry, and the province is home to a number of large lakes, including Lake Winnipeg.
Cons: Manitoba can be cold in the winter, which may limit outdoor activities. Manitoba can be a very cold place to live, with long winters and short summers. The province also has a high crime rate.
Reviews:
I've been there a bunch. Winnipeg is alright. Not my favourite city but certainly has some nice parts. One thing I really like is how much French there is in Manitoba. Unfortunately west of Manitoba you wont find much French in the provinces. Churchill is a good place for polar bear watching, and is reachable by train. Riding Mountain and Duck Mountain parks are personally my favourite – though calling them mountains is a bit of a stretch.
Manitoba: Outdoors
Manitoba has basically a little bit of everything and if you enjoy camping and being outdoors has a lot of very excellent location. There are a number of Provincial Parks that can offer up activities such as canoe trails, hiking sites, etc. Whiteshell Provincial Park is particular excellent for canoers or winter enthusiasts. There are a number of great resorts within the park that offer a variety of different levels of comfort. All through the year there are huge number of festivals that take place, ranging from Music, Harvest, Tractor etc.
Winnipeg, Manitoba
Winnipeg has a lot of mix reviews but as my home town I'm pretty proud of it, it's small enough not to have big city issues but big enough to draw in events and have many opportunities to check out. One thing I'm most proud about is the food! Culturally you can just about satisfy any type of craving, Korean to Caribbean with a quick visit/search to urbanspoon you'll find what you're looking for. There are tones of wonderful Mom and Pop shops offering up the same thing you'll find on their dinner table at home. If you want to feel like a real local take in either of our two local sports teams and join with the masses in downing sorrows over a pitcher of beer (they're both not very good but they do have a loyal fan base).
The popular thing to do in Winnipeg is complain, but we do take pride in how damn cold it is in the winter or how many misquotes there are in the summer. For transportation – there is a useable public transportation system, its ok but lacking in comparison to what I've seen in other countries or other places in Canada, and most people do drive. In the summer the city is very cyclable and there are quite a few shops to rent from.
The arts and theatre seen is thriving and growing, we do have a number of theatre companies and the exchange district is one of the more popular areas to check out if you're interested. Shopping is decent there are two bigger malls as well a variety of shopping districts scattered across the city. Most visitors fly into Winnipeg however it also can be reached by rail, bus and of course by car.
Churchill, Manitoba.
It's very close to Nunavut's border, has enough tourist infrastructure to support visitors during all 4 seasons, and has a number of attractions that can't be found elsewhere – namely, polar bears and beluga whales. You'll also get the subarctic tundra experience.
https://www.travelmanitoba.com/
Exploring the Pros and Cons of Visiting All Provinces and Territories in Canada: Newfoundland and Labrador
Pros: Newfoundland and Labrador offer visitors a chance to explore Canada's Atlantic coastline, with its rugged cliffs, quaint fishing villages, and abundant wildlife. The province is also home to Gros Morne National Park, a UNESCO World Heritage Site, and the historic city of St. John's.
Cons: Newfoundland and Labrador can be challenging to access, particularly during the winter months.
Reviews:
Quirpon Island is not easy to get to , but its remoteness is amazing.
Travel was easy although quite a long drive from the capital city (St. John's), but if you are already on the west coast of the island it shouldn't be so bad. There are many small communities throughout the area, so most things of interest are accessible by car. Camping isn't necessary as there are many places to stay, but is definitely an option depending on your preferences.
Minimal hiking necessary for most of the photos I've posted, besides the view from the top of the mountain. That was probably a 6 – 8 hour hike, if I remember correctly. There are certainly no shortage of hikes in the area if that's something you are into, some of which are short and easy with others being multi-day excursions. Safety shouldn't be an issue, the most dangerous part of my trip was likely driving due to the risk of hitting a moose or caribou.
St. Pierre et Miquelon, French Territory off the coast of Newfoundland
https://www.newfoundlandlabrador.com/
https://www.instagram.com/newfoundlandlabrador/
Exploring the Pros and Cons of Visiting All Provinces and Territories in Canada: New Brunswick
Pros: New Brunswick is known for its stunning coastal scenery, including the Bay of Fundy, which has the highest tides in the world. The province is also home to several national parks, including Fundy National Park and Kouchibouguac National Park, which offer visitors a chance to explore Canada's natural beauty. New Brunswick is one of the most affordable provinces to live in, with a low cost of living and affordable housing. The province also offers a number of programs to help immigrants settle in the province.
Cons: New Brunswick can be crowded during peak tourist seasons, particularly in the summer months. New Brunswick can be a very cold place to live, with long winters and short summers. The province also has a high crime rate.
Reviews:
St John
St John is a nice little place to stop for lunch. It has a big indoor market called the St John City Market with a large variety of food. That was all I did in St John though, so I can't speak to how the city itself is, or what else there is to do there.
Fundy National Park is a very beautiful place. It has quite a few nice short hikes to the shore or along rivers to waterfalls. It has some decent campgrounds, a golf course, and is right near the little town of Alma which has some decent places to eat. I had food at the Parkland Village Inn and the Harbour View Restaurant, both were fairly good.
The Hopewell Rocks were the highlight of New Brunswick for me. They aren't too far from Fundy NP, so I drove out to Hopewell in the morning at high tide, went back to Fundy NP for a shortish hike, had lunch in Alma, then went to Hopewell at low tide. It's a really cool place to witness the extreme tides of the Bay of Fundy. At low tide you get to walk along the shoreline and see the neat rock formations and mud flats.
Moncton
I stopped in Moncton, but I didn't think it was that great of a city. I'm sure there are people that would rightfully disagree with me, but there just didn't seem to be too much to do there. I saw the tidal bore on the Petitcodiac River, which is when there is a "wave" of water (seen in that pictures) that flows upstream along the river when the tide starts to come in. I was there on a day when the wave was pretty small, but supposedly some days it is really impressive.
Moncton also has Magnetic Hill, which in my opinion is definitely not worth the money you pay. It is essentially an optical illusion that you are a part of, where your car rolls backwards "uphill". Right next to it was the Magnetic Hill Zoo. It wasn't the best zoo, but it was surprisingly well stocked, for lack of a better word, for a zoo in a small city in New Brunswick. The day I was there was really hot so all the animals were being pretty lazy.
After Moncton I went to Parlee Provincial Park, which was one of the nicest beaches I have ever been to. The waters of the Gulf of St Lawrence were amazingly warm, and the beach was shallow with very nice sand.
https://www.tourismnewbrunswick.ca/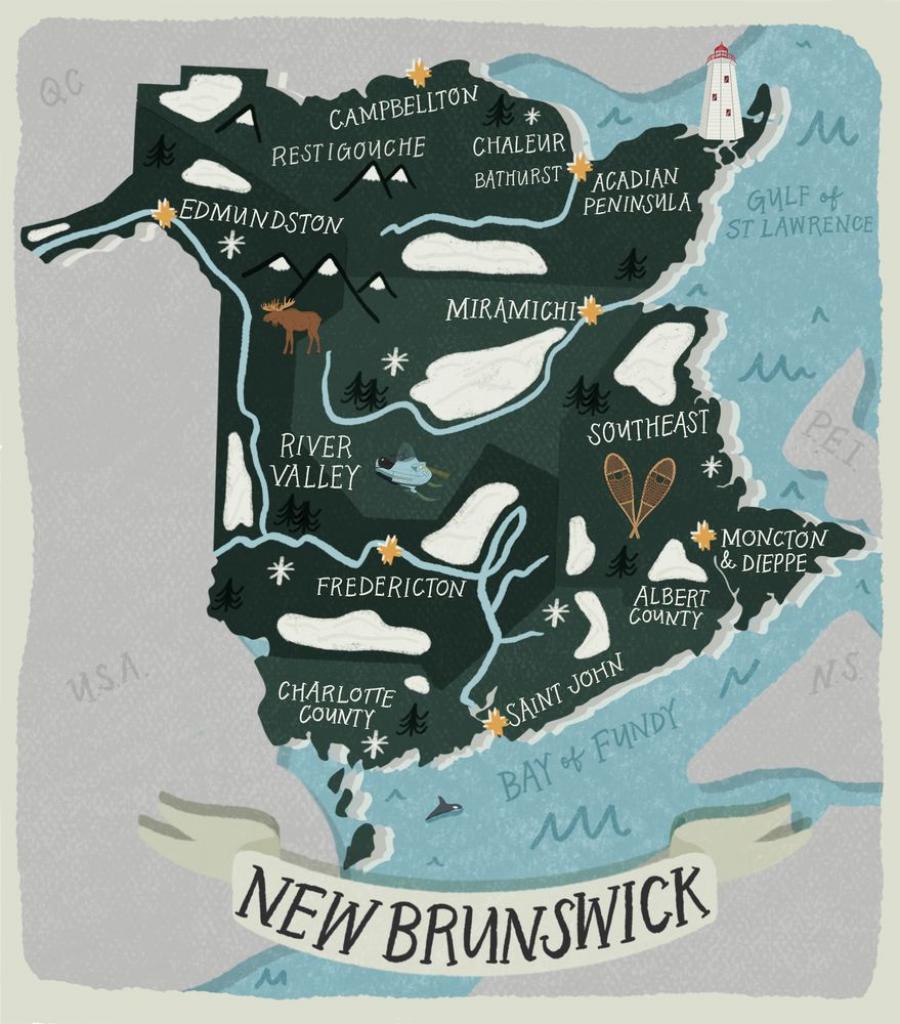 Exploring the Pros and Cons of Visiting All Provinces and Territories in Canada: Nova Scotia
Pros: Nova Scotia is home to some of the most picturesque coastal scenery in Canada, with its rugged coastline, lighthouses, and charming fishing villages. The province is also known for its seafood, particularly its lobster and scallops. Halifax, the provincial capital, is a vibrant city with a rich maritime history.
Cons: Nova Scotia can be crowded during peak tourist seasons, particularly in the summer months. The weather can also be unpredictable, with fog and rain common along the coast.
Reviews:
Halifax (City):
Halifax is a great, lively city. Lots of nice little shops and bars throughout the downtown, and the city absolutely comes alive at nights, from Thursdays through Saturdays. Every night has its own bar. The Museum of Natural History is good fun.
Halifax has a nice boardwalk home to drunk lamp posts, many boats docked in the harbor, cool buildings and wildlife like cats, jellyfish and art students. If you leave the waterfront and walk up hill into the city, there are sights like the old clock tower, an old cemetery with a sign asking why Nova Scotia isn't American, a nice public garden, and the fort at the top of the hill. The fort is owned by the national parks, so it does have a fee.
The national parks have an annual pass that I got, and it saved me money after going to Fundy NP, Cape Breton Highlands NP and the Halifax Fort. At the fort you can get a guided tour, just walk around the fort, and watch reenactments.
Halifax Citadel
This is a 19th century British star shaped fort, patrolled by historical reinactors during the summer months. The reinactors represent the 78th Highlanders and the 3rd Brigade of the Royal Artillery, British military units that were stationed in Halifax between 1869 and 1871. The Highlanders wear kilts, carry antique Snider-Enfield breach loading rifles, and perform infantry drill on the parade square.
The Royal Artillery fires off a 12 pound muzzle loading 1812 pattern gun at noon every day, and sometimes performs other artillery drills. The fort itself is very well maintained and has been reverted to something close to its 1869 configuration, with a number of exhibits scattered around the fort explaining the history and purpose of the place. There's also a small military museum on site. There are small events occurring throughout the year, but the most notable is probably a Victorian Christmas.
HMCS Sackville
This museum ship is the last of the Flower Class corvettes. During WWII, this class of ship escorted convoys across the Atlantic, guarding them from German subs. It's not a terribly big ship, but it's well worth seeing if you have any interest in WWII history.
Halifax Public Gardens
IMO, they're some of the finest public gardens that you'll find anywhere, a beautiful green oasis at the edge of downtown. They're gorgeous.
Halifax Pier 21 – The Canadian equivalent of Ellis Island, it houses the Canadian Museum of Immigration. It's been pretty well liked and received, in part because it tends to be pretty good at admitting the bad with the good.
Halifax Point Pleasant Park – Not as nice as the Public Gardens, but it's filled with walking trails, views of the ocean, the oldest Martello tower in North America, and other assorted monuments and historical sites. After Hurricane Juan in 2003, most of the trees in the park were knocked down. They've since been replaced with a selection of trees intended to match the biodiversity of the original Acadian forest that would have been found here.
Halifax: Maritime Museum of the Atlantic
A reasonably decent museum. The highlight of the collection is the Victoria Cross of William Hall, the first Nova Scotian and first black man to be awarded a Victoria Cross. He was awarded that medal for service in Lucknow, India; coincidently, the 78th Highlanders fought in the same conflict.
Halifax Seaport Market
A good farmers market just outside downtown, along the waterfront, where you can buy local produce and handcrafts. Or watch from the roof as ships go by. Go on Saturdays or Sundays, and it's right next to Pier 21.
Halifax Boardwalk
A long boardwalk along the Halifax Harbour. It's pretty, a nice way to spend an early morning. The historic properties at one end of the boardwalk are quite nice.
Whale watching, fishing trips – You can go on these from Halifax harbour. I've never been, but some tourists love these things.
Halifax: Keith's Brewery Tour
It's a brewery tour. They're neat. Alexander Keith was a former mayor, head of the local Masons, and pillar of society in Halifax. Also, the uncle of Alexander "Sandy" Keith Jr, Confederate spy and international terrorist. Keith's remains the go-to beer of Halifax, for better or for worse. There beer at the end of the tour.
Halifax: Neptune Theatre – The largest live theatre in the region. The current artistic director is making an effort to balance local content, particularly from women and minorities, with "put people in seats" content that drives subscribers. This spring and early summer (2020), the big show on the main stage is Billy Elliot; the studio space is frequently used for other local theatre companies putting on short runs of original works.
Halifax Fringe Festival
The end of August has a theatre festival in Halifax. Quality is… uneven. There are some gems; I suggest reading reviews.
Halifax Jazz Festival, Halifax Pop Explosion
These occur. People like them. They're not my thing.
Halifax Mooseheads
the local Q-league hockey team. They're typically pretty good. They're named after a beer brand.
Halifax: Crystal Crescent Beach, Lawrencetown Beach
White sand beaches a short drive from the city centre. The North Atlantic water can be a bit chilly.
Halifax: Peggy's Cove
The single most "instaworthy" place in the area, especially the lighthouse. It's a gorgeous area. It's also swarmed with tourists most of the summer. STAY OFF OF THE BLACK ROCKS.
Halifax Eating
I'm not really the foodie sort, but: Two Doors Down, Chives, Antojo, Gahan House, and The Wooden Monkey are well liked by my friends who are would-be foodies. Halifax has a number of popular bars; I'm a non-drinker, but the Split Crow has some interesting history, and the Old Triangle is well liked by multiple social circles that I'm connected to. The Old Apothecary is a pretty good bakery/pastry shop, and Cows ice cream on the waterfront in the summer is uddely divine (Cows is also in PEI – wherever you see it, if you can eat ice cream, it's well worth braving the long lines for a scoop or three). Pete's Fruitique makes some nice sandwiches if you're just looking for a quick and tasty bite downtown.
Cape Breton
Cape Breton has some beautiful sights. The Cabot Trail is gorgeous during the fall, but it's also very nice during the summer time. There's some great swimming spots and hikes. If you're staying along the Cabot Trail and camping, go to Dunvegan. Best campsite on the island by far. The Fortress of Louisbourg is definitely worth seeing as well.
It's EXTREMELY touristy, of course, but it's still nice. Probably not very impressive for anyone from Europe, though. Gooseberry Cove is probably my favourite place in Cape Breton. Not many people know about it. It's a rugged coast, with a tranquil lake and a small stream that runs into the ocean, along with giant, green rolling hills.
Cape Breton Island is my favorite place in Canada. It is definitely an interesting place culture-wise. There were signs in Gaelic and French. I spent a night at Whycocomagh Provincial Park, home to Nova Scotia's (I believe) only totem pole. That night I went for a nice drive along the shores of Bras d'Or Lake which was really pretty and I would definitely recommend it.
I spent the first night in Nova Scotia at Amherst Shore Provincial Park. All of the Provincial and National Parks in Canada that I've been to seem to be clean, well run, and nice places to visit.
En route from Amherst Shore to Cape Breton Island, I stopped at the Pugwash Farmer's Market, which was a cute little breakfast stop.
The drive along the Cabot Trail is absolutely gorgeous. It brings you along the coast, through cute towns, and up into the highlands.
The Skyline hiking trail is, in my opinion, a must if you are in Cape Breton Highlands National Park. It is right off the Cabot Trail, it is an easy 5 mile loop that is essentially flat, and it has amazing views of the coast and the highlands. I saw a moose cross the trail, and a pod of dolphins in the ocean below the trail. It was fairly busy, so if that is a deterrent for you, I'm sure the other trails of the NP are great as well. It wasn't full of annoying tourists or anything though.
At the north tip of the Cabon Trail loop, Bay St Lawrence Road heads towards the north tip of Nova Scotia. At the end of this long dirt road is Meat Cove campground, one of my favorite campgrounds ever. It is situated in a stunning location. It has little cabins if camping isn't your thing, and Hine's Ocean View Lodge is near by. I had dinner at a little place in Cape North that had delicious, cheap, mostly fried sea food. Unfortunately I can't find what it was called. The historic society in Cape North was a neat place to visit.
The rest of the Cabot Trail loop was still beautiful as it went along the coast.
After Cape Breton, I spent a night at a little campground behind these houses in Sherbrooke. It was right on a river and next to an old sawmill that is still in operation and cool to look around. The coast road between Sherbrooke and Halifax wasn't much of a scenic route, so i took a side road out onto one of the peninsulas to a little fishing village. I'm definitely glad I did, and would suggest that anyone driving along the coast east of Halifax do the same.
Digby
Digby was a very nice little town. I stayed Digby Backpackers Inn, which was a nice place. When I was there they had a concert on the green kind of thing going on, so I got to sit and eat at a seafood place while watching live music. It was a nice little town to walk around in for a bit. There were lots of boats in the harbor and other cool things to see. There is a ferry across the Bay of Fundy from Digby to St John, NB. It was nice at first then got really foggy.
Exploring the Pros and Cons of Visiting All Provinces and Territories in Canada: Prince Edward Island (PEI)
Pros: Prince Edward Island is a small province that offers visitors a chance to explore Canada's east coast charm. The province is famous for its red-sand beaches, lighthouses, and picturesque countryside. It is also the birthplace of Anne of Green Gables, a beloved children's book character.
Cons: Prince Edward Island can be crowded during peak tourist seasons, particularly in the summer months. It is also a small province, which may limit the range of activities available to visitors. https://www.tourismpei.com/
Reviews:
Prince Edward Island is genuinely beautiful. If you know how to drive, definitely rent out a cottage for a week and not only visit the usual tourist hotspots, but drive along to each corner of the island. Stop at the family establishments along the way & stare out into the beautiful landscapes!
PEI Beaches
So many great beaches in PEI—Brackley beach (Richards takeout is delicious), Singing sands at Basinhead, and Thunder cove were some of our favorites. Charlottetown is a cool city to walk through/have lunch with some cool historical points of interest plus there's a lovely boardwalk. Summerside is a cute town too, and there's a diner there that serves quite good food. There's also a huge haunted house which I thought would be hokey and awful but it was actually really quirky and cool and very enjoyable imo.
PEI: Anne of Green Gables
Of course Anne of Green Gables is a must, go to Cavendish and walk through the house and grounds 🙂 There are many Anne-related things to do. I'd you stop at the visitors center when you first get on the Island, they have tons of great resources and also maps of some great coastal driving tours that are worth doing. There is also a Ripleys Believe it or Not museum. It's very relaxed, and so beautiful there.
+Tea Cup Rock hike! Super cool rock formation
+Greenwich Dunes in Prince Edward Island National Park
Les Îles-de-la-Madeleine, Quebec:  A very French piece of Quebec off the coast of Prince Edward Island.
We took a converted ferry/liner down the river from Montreal about 12 years ago.  Stayed on the isles for 3 days. It is remote and uncrowded. Very beautiful. Bikes are great, but to really see everything it is well worth it to rent a car for a day or two. There are some wonderful empty beaches to the northern end of the islands, and the fishing village to the south is worth a day or more. Plan everything well in advance though, there aren't a lot of resources there, so it pays to reserve things ahead of time. BUT, by all means go. We still talk about it.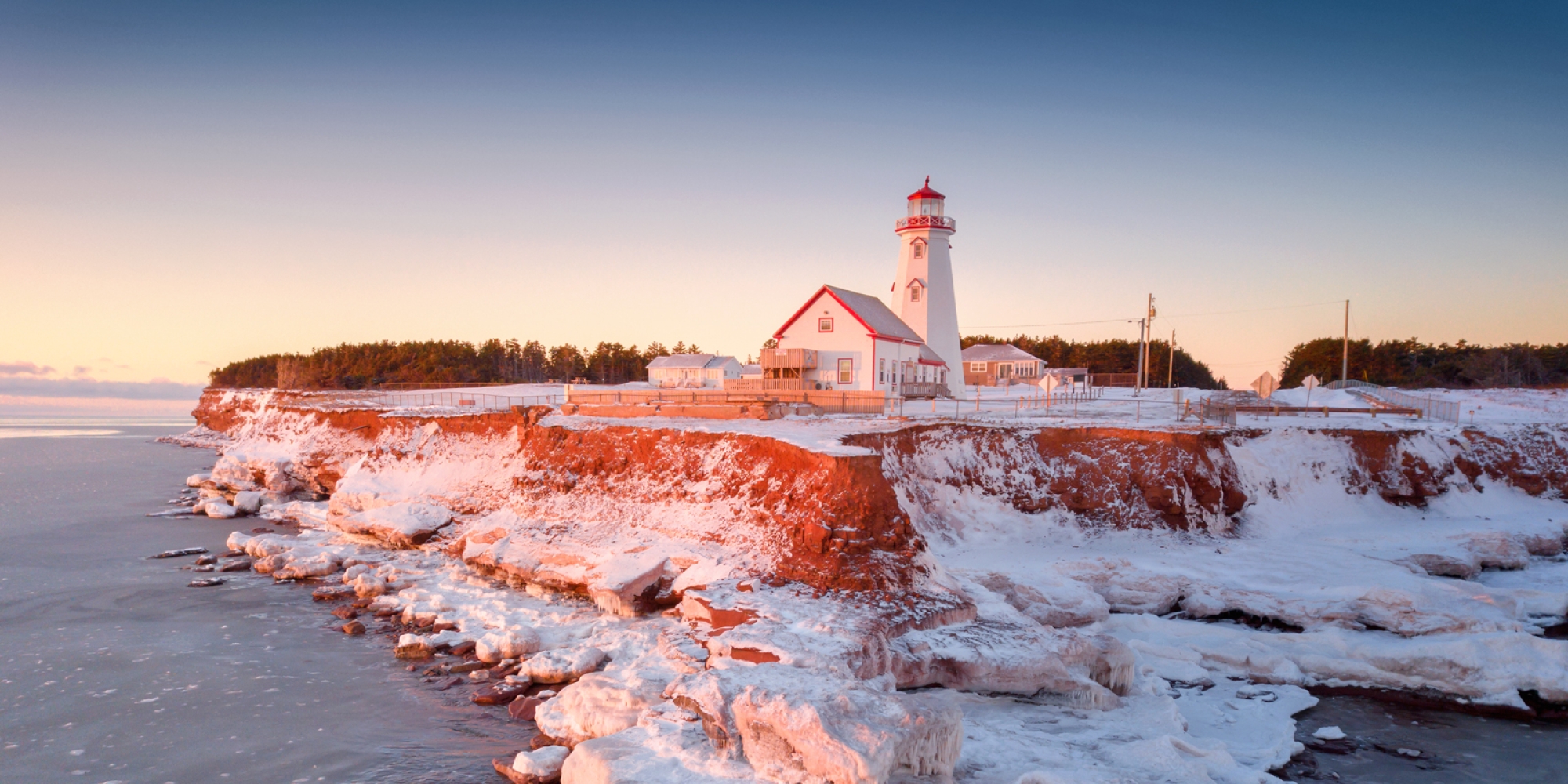 Exploring the Pros and Cons of Visiting All Provinces and Territories in Canada: Yukon
Pros: Yukon offers visitors a chance to explore Canada's wild and remote northern wilderness. The province is home to several national parks, including Kluane National Park, which is a UNESCO World Heritage Site. It is also an excellent destination for outdoor activities such as hiking, canoeing, and wildlife viewing.
Cons: Yukon can be expensive and challenging to access, particularly during the winter months. The weather can also be unpredictable, with long periods of darkness during the winter.
Reviews:
Road Trip to the Yukon
Hey Yukoner here! Probably best to go with 4×4 driving-wise.. As for what you include with your plans I have numerous ideas. On the drive up I would recommend stopping at the Liard Hot Springs, beautiful place to hop in and relax in a natural hot spring. Whitehorse is a great place for hiking and has a lot of fishing spots as well, if you find Canadian tire there are pamphlets that will tell you of all the places.
Another must for visiting the Yukon is Dawson City. It's a very small town that used to be filled with people and is the home of the Gold Rush. When you're there be sure to join the Sourtoe Cocktail Club.
If you're interested in more of the hiking and camping aspect check out Kluane National Park or Tombstone Territorial Park.
Another good campsite is Fox Lake Campground, which can be found on the way to Dawson City. Also on the way to Dawson is Braeburn Lodge, which advertises big cinnamon buns.. Some people who go there like it, but it's mainly for the tourist buses and the guy who owns it is pretty rude and the food isn't great either.
If you want to make a quick trip to the States, you can go to Skagway, Alaska which is 2 hours out of Whitehorse. It's a nice place, although it is very touristy.
Yukon (Inuvik) review
Out of all of the Canadian towns and cities we visited, Inuvik was by far the one I am most thankful that we made the effort to go to. It is so incredibly unique.
We stayed with a local through AirBnb and I think that added to our experience. As a tourist it wasn't so much about the attractions or tours available from being there, it was more just the chance to see first hand the atmosphere of the town and community. Coming from New Zealand, the thought of never ending daylight in the summer and darkness in the winter totally blows my mind.
Everyone we met fit into the stereotype of being extremely friendly (everyone seems to know everyone) and just total bad asses that have so much love for the place (otherwise why would they live there!?). That might be a fairly naïve assumption to make but that's totally the impression that was made. I've got so much respect for anyone who has ever called Inuvik home.
A couple of days before we arrived they had to shoot a bear in the center of town because he was wandering around the streets. I thought that only ever happened in movies… no wait, that is so farfetched that it doesn't even happen in movies :-p
Inuvik made such an impression on me that I would love nothing more than to spend a winter there. I cant even imagine the stark differences between summer and winter.
Dawson City review
Go to the visitor's centre in Whitehorse – they'll give you some good recommendations for hiking routes. Definitely check out the Takhini hot springs, do a rafting tour and a horseback tour. For some well-signed mountain bike trails, head to Mount Mac, and cool off afterwards in the Canada Games Centre pool, complete with waterslide and lazy river. Hang out at Yukon Brewing Co, they make fantastic beer and offer brewery tours. Eat at Burnt Toast. Go climbing. The Beringia Centre is worth a visit.
Personally, I'm much more fond of Dawson City. The town is fantastic, and you have a really fun pioneering vibe. If you haven't already set your dates, I'd suggest timing it so you can go to the Dawson City Music Festival in mid-July. Really laid back and fun. You're close to Tombstone Territorial Park, which is a must-see. Indulge in geeky Robert Service and Jack London reenactments, hike Crocus Bluff and Midnight Dome, go to the gambling hall, check out some dredges, go panning for gold, go canoeing. For food and drink, check out Bombay Peggy's and Klondike Kate's. Once again, make full use of the visitors' centre for good hiking trails and a safety/bear debrief.
Yukon – Travel Yukon: https://www.travelyukon.com/
Exploring the Pros and Cons of Visiting All Provinces and Territories in Canada: Northwest Territories
Pros: Northwest Territories is one of the most remote and sparsely populated regions in Canada, offering visitors a chance to explore Canada's northern wilderness. The province is home to several national parks, including Wood Buffalo National Park, which is the largest national park in Canada. It is also an excellent destination for outdoor activities such as fishing, hunting, and wildlife viewing.
Cons: Northwest Territories can be expensive and challenging to access, particularly during the winter months. The weather can also be harsh, with long periods of darkness during the winter.
Reviews:
Northern Canada
 I lived in the Northwest Territories for a year and a half, and I'm actually planning on going back soon. I really liked Yellowknife. It's got charm to it. Sure it's damn cold in the winter, but the 24 hrs of sun in the summer are impossible to beat. Old town is quite charming. It's got lots of (expensive) bars. Probably the thing I liked most was how far away it was from everything else. Like you're 1600 km north of Edmonton if I recall correctly. Some favourites outside of YK were:
Hidden Lake – down the Ingraham trail. Great little canoe area with a few portages
House boats in the winter – good for outdoor hockey.
Utsingi point/hole in the wall – east arm of Great Slave Lake. It's absolutely gorgeous here, but make sure you go with someone who knows what they are doing. We lost an engine on our boat and it took us a few days to come home by our backup 9HP. I've heard of boats sinking. If something goes wrong out here, you're hundreds of kilometers to the next town.
Nahanni: I don't know many people who know about Nahanni National Park but it's probably Canada's nicest National Park in my opinion.
Yellowknife is one of those places that gets in your bones and you want to go back again. It's a very transplant/transient place. No one is from there and yet people have lived there for 20 years because they fall in love with the north. (No one white, that is). In a lot of ways it's like Alice Springs.
We went during their snow festival which is awesome. Massive castle on the lake. There was a burlesque show and a pub. And we got to meet the snow king who ( apparently) is a local celeb who puts it on. River breakup is also a big time of year there
Whitehorse
I've went to Whitehorse last Feb and couldn't recommend it enough. I went during there winter festival, Sourdough Rendezvous, and it was awesome. We went dog sledding with Sky High Wilderness Ranch for a full day and loved it. For a small fee they will pick you up and drop you off in town, and they have multiday trips if you want that. There is an awesome glass blowing place that you should check out, totally worth taking a class. We also found other travelers to charter a small plane and go check out Mount Logan. The towns people are so warm and welcoming and will sit down and make out a list of thing you just have to check out. I would go back in a heart beat!
Northwest Territories – Northwest Territories Tourism: https://spectacularnwt.com/
Exploring the Pros and Cons of Visiting All Provinces and Territories in Canada: Nunavut
Pros: Nunavut is the most remote and northernmost region in Canada, offering visitors a chance to explore Canada's arctic wilderness. The province is home to several national parks, including Auyuittuq National Park, which is a UNESCO World Heritage Site. It is also an excellent destination for outdoor activities such as dog sledding, snowmobiling, and wildlife viewing.
Cons: Nunavut can be expensive and challenging to access, particularly during the winter months. The weather can also be harsh, with long periods of darkness during the winter.
Reviews:
Road Trip
Road tripping up to Tuktoyaktuk is pretty sweet. I didn't see any polar bears when I did it but saw loads of other wildlife. Plenty of places to camp, plus cool non-nature spots along the way like Whitehorse and Dawson City (DC is a little bit of a side trek but nothing serious).
Cost
Having lived in Iqaluit, I can confirm it's super expensive. For example to go out with a sled dog team would be in the area of $500. Rent a skidoo for a day, $300. Hotels are really expensive too and obviously the flights. You could probably fly around the world for the same price as getting to most Nunavut communities. Essentially there is no 'Nunavut travel on a budget'.
Best time to visit
I should add, it's still a very unique place. Most beautiful in September in my opinion. I owned a skidoo but preferred hiking Apex trail or Sylvia Granell and blueberry berry picking. Unbelievable landscape; you would think you're in Iceland or Greenland. One major misconception is you can see the northern lights on any odd night. Have big lived there 3 years I probably saw them a dozen or more nights..
Nunavut – Destination Nunavut: https://destinationnunavut.ca/
Exploring the Pros and Cons of Visiting All Provinces and Territories in Canada – Conclusion
In conclusion, each Canadian province and territory offers unique tourism and travel experiences, with its pros and cons. Visitors should consider their interests, budget, and travel preferences when choosing their destination.
Exploring the Pros and Cons of Visiting All Provinces and Territories in Canada – References:
1- https://canadainrealtime.quora.com/
2- ChatGPT
4- Reddit
5- Reddit
5- Do your regret moving to Canada by Etienne Noumen
https://enoumen.com/2016/07/14/one-better-live-calgary-edmonton/
TOP 1000 CANADA QUIZ: CANADA CITIZENSHIP TEST- HISTORY – GEOGRAPHY – GOVERNMENT- CULTURE – PEOPLE – LANGUAGES – TRAVEL – WILDLIFE – HOCKEY – TOURISM – SCENERIES – ARTS – DATA VISUALIZATION
Exploring the Advantages and Disadvantages of Visiting All 50 States in the US
What are some "mental health getaways" in Canada?
The area around Kelowna is quite relaxing. Might also enjoy Vancouver which is VERY easy to do without a car.
Exploring the Pros and Cons of Visiting All Provinces and Territories in Canada:  Places to visit
Alberta:
Banff National Park (Lake Louise and Moraine Lake)
Cave and Basin National Historic Site
Waterton Lakes National Park
Athabasca Falls – Jasper National Park
Mount Robson
Rocky Mountaineer Train – Morant's Curve
Blue Peyto Lake
Jasper National Park
Grosbeak Lake
Wood Buffalo National Park
Abraham Lake
Glacial Cave – Jasper National Park
Salt Flats
Mount Rundle
Vermillion Lakes
British Columbia:
Victoria
Whistler
Dr. Sun Yat-Sen Garden
Capilano Suspension Bridge Park
Spotted Lake
Manitoba:
New Brunswick:
Bay of Fundy
St. Andrews By-the-Sea
Newfoundland and Labrador:
Gros Morne National Park
Fogo Island
Western Newfoundland
Avalon Peninsula
Northwest Territories:
Nahanni National Park
Pingos
Yellowknife
Nova Scotia:
Ontario:
The Muskoka Lakes
Niagara on the Lake
Niagara Falls
Ottawa
Algonquin Provincial Park
Rideau Canal – From Kingston to Ottawa
Sunken Ship in Big Tub Harbour – Tobermory
Prince Edward Island:
Quebec:
Quebec City
Laurentians
Sanctuaire Sainte-Anne-De-Beaupré
Île-Verte Lighthouse
Bas-saint-Laurent
Pingualuit crater
Yukon:
Kluane National Park
Dawson City
The Chilkoot Trail – British and Yukon Territory
Nunavut:
Iceberg
Mount Thor – Baffin Island
Required Documents for visiting/entering Canada
Coming from the USA
Entry into Canada: Canadian law requires that all persons entering Canada carry proof of citizenship and identity. A valid U.S. passport, passport card, or NEXUS card satisfies these requirements for U.S. citizens.
Children under 16 only need proof of U.S. citizenship.
Coming from Europe, Africa, Asia, Oceania
Find out if you need a visa to travel to Canada here
Exploring the Pros and Cons of Visiting All Provinces and Territories in Canada: Travel Ideas Canada
Quebec City and Tadoussac/Saguenay Fjord
Victoria and some of Vancouver Island
Vancouver and explore the parks around the city
Toronto and Niagara Falls or Bruce Peninsula
Banff or Jasper Camping
Kingston and 1000 Islands
Halifax and Bay of Fundy
St Johns and Gros Morne National Park
Southern Saskatchewan in May is well worth it.
Exploring the Pros and Cons of Visiting All Provinces and Territories in Canada: Canada Iconic