There was 5.11 billion unique mobile users worldwide in 2019, and 2.71 billion of them used smartphones. 100 million people have started using smartphones in the past year. 52% of the world's population are mobile internet users. With more than 20% of global smartphone sales, Samsung tops the list of smartphone companies.
In this smartphone 101 blog, we are going to help you understand smartphone specs: pick a smartphone for you, pick an android for you, pick an iphone for you, save you money on smartphone.
1- Smartphone Specs
Are smartphone specs actually a good representation of the smartphone? Any modern smartphone has a list of required parts: a battery, CPU (central processing unit – the brains of the computer), storage (think of it as a filing cabinet or bookshelf where information is stored, just a lot smaller), RAM (random access memory – think of this as a desk where you put books/information you pull from storage to keep handy), camera, screen, and more… There's also the software which isn't a physical part, but can be wildly different from one phone to another. When you buy a phone, specifications must be one of the last aspects you should worry about. Every phone has enough specs to go about our daily tasks(casual browsing, Facebook, email etc) smoothly. So unless you are a heavy gamer( a person playing Candy Crush Saga or Subway Surfers 24 hrs a day isn't one!!!) 3gb or 2gb RAM won't matter!
The specs of any device is a mere representation of it computational and other capabilities. It might not necessarily translate into the best possible experience for the user.
There are other factors like the OS used along with the hardware. The combination of represent the device properly.
Below are the top 13 phones with the overall best specs to date (November 2020):
Best MidRange Phone by Specs:
Best mid-range phone on a budget: OnePlus 8T,
Best performance on a budget: Samsung Galaxy S20 FE,
Best camera for cheap: Google Pixel 5,
Best for cheap 5G: Moto Edge 5G,
Best for Dual Screen: LG Velvet,
Best for Apple: iPhone SE 2,
Best screen on a budget: TCL 10 Pro,
Best for megapixels on a budget: Xiaomi Mi Note 10,
2- Smartphone Batteries
Typically, a modern phone battery's (lithium-ion) lifespan is 2 – 3 years, which is about 300 – 500 charge cycles as rated by manufacturers. After that, the battery capacity will drop by roughly 20%.
Batteries provide power to all the different components of the phone, the biggest draws generally being the screen and the processor. Depending on the other components in the phone, they will require different amounts of power. For example, the Snapdragon 625 processor (CPU) doesn't need much power to work, but doesn't provide the best performance either. Meanwhile, the Snapdragon 845 processor requires quite a bit more power, but it also provides a lot more performance.
Usually the standard for a flagship phone is about 4 hours screen on time, maybe 8 hours average., but today's smartphones have gotten much more power efficient and are lasting 8–9 hours screen on time or 2 days worth of battery depending on how you use it.. but phones today should last all day on average.
With moderate use a 5000 mAh battery is expected to last typically a day and a half!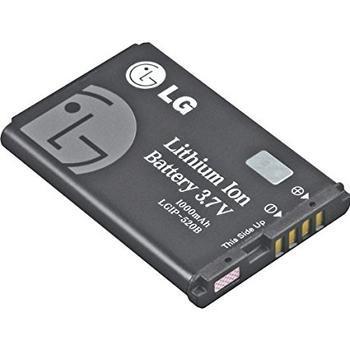 Best phone battery life at a glance (hours:minutes)
Moto G Power: 16:10
Moto G7 Power: 15:35
Asus ZenFone 6: 15:01
Samsung Galaxy A20: 13:46
LG V60 ThinQ 5G: 12:46
Samsung Galaxy S10 Plus: 12:35
Moto G Fast: 12:17
Moto G Stylus: 12:13
Motorola Edge: 12:12
Samsung Galaxy S20 Ultra: 11:58
iPhone 11 Pro Max: 11:54
LG G8X ThinQ Dual Screen: 11:46
Moto Z4: 11:31
iPhone 11: 11:16
OnePlus 8 Pro: 11:05
Charging
Smartphones all use rechargeable batteries that are charged by plugging your phone into a wall charger.
How to make your smartphone battery last longer
It's best for your smartphone if you charge it before the battery runs out completely. You should also unplug it once it's fully charged, but once every now and again it's good for your phone to let the battery run out completely.
3- Smartphone CPU
The CPU inside your phone is responsible for running all the logic and operations required by the Android operating system as well as your apps. The CPU is one of the most important things to consider when choosing a phone. If you want to get something done on a phone, it needs to go through the CPU.
4- Smartphone RAM
RAM (Random Access Memory) is storage used for a place to hold data. If your mobile device or tablet has a small amount of RAM, you may find that it will start to slow down when you have opened and used lots of different applications at the same time.
RAM is basically really fast storage. Your phone pulls information from the storage (think of filing cabinets) into RAM (think of a desk). There's only so much room in RAM (the desk) before you have to start putting things back into storage. More RAM means that you'll have to re-load apps less (they're already loaded in the background in a suspended state), which saves on processing power and therefore uses less battery power.
4GB has become common for most phones, with some going as high as 8 and even 10gb. 2gb has become outdated at this point.
5- Smartphone Storage
If you're someone who uses your phone primarily to talk, text, read email and browse online, 32 GB is likely enough storage, especially if your phone has a microSD card slot, which you can use to cheaply expand your storage. For more active phone users, a 64 GB phone is a good option.
Internal memory is the manufacturer-installed storage space, usually 16, 32 or 64GB, where the operating system, pre-installed apps, and other system software is installed.
The total amount of internal storage cannot be increased or decreased by the user, so if your phone has only 16GB of internal storage and no expansion slot, this is all the storage space you will ever have. And remember, some of this will already be used up by the system software.
Storage is fairly simple: the more you have the better. 64GB is fairly standard these days, with 128GB having become the standard for higher end phones. Typically more than 128gb of storage is only found on very high end phones. If you find yourself running out of storage, there are some ways to manage (like clearing cache, uninstalling some apps, moving photos to your computer/upload them to a service like Google Photos or Facebook so you can remove them from your phone).
Micro SD cards can be found on some phones (they're more rare now, but some are still available), and can allow you to add additional storage after you've already bought a phone. It's going to be slower than the built-in storage, so movies, music, or files are best stored on SD cards (apps and especially games aren't recommended).
6- Smartphone Camera
Most smartphones have one camera on the front for taking selfies or for using apps such as FaceTime, and another on the back for taking regular photos.
When you open the camera app, you can usually swap between the cameras by tapping a face or camera icon surrounded by arrows.
The camera on the back of the phone is usually much better, so unless you're taking a selfie, stick to the back camera. Usually tapping on the screen controls the camera, but most smartphones also allow you to use the volume button to take photos. Smartphone cameras are generally the only camera that people own these days, so they tend to be pretty important. Unfortunately, there's no easy way to directly compare them. There are benchmarks like DxOMark that try, however these aren't always accurate and a single number can't possibly identify all the conditions a camera can be put through (lowlight, HDR, megapixels, focal length, aperture size, pixel size, plus all the video aspects…). Generally speaking, you get what you pay for in a camera – that is more expensive phones almost always have better cameras. Don't both looking at megapixel count – a 20MP Sony smartphone won't take pictures as good as the 12MP Pixel 4 or iPhone 11. If you're looking for the best of the best in terms of cameras, the modern Pixel phone is about as good as you can get.
Below are The best camera phone in 2020
7- Smartphone Screen, Resolution, Weight
Smartphones all use touchscreens. You may have heard the term 'resolution', this refers to the amount of pixels on the screen.
A pixel is, more or less, a little light that can change colors. The more of them you have in your screen, the better quality (or higher definition) it is.
A resolution of 1080p means that there are 1920×1080 pixels, which is equal to 2,073,600 pixels. This has long been the standard for full HD televisions, but its not unusual to see this resolution (or higher) on a smartphone as well.
Screens are backlit by lights. You can turn these lights up or down to make the screen brighter or dimmer.
Size Recently, screens (aka displays) have been getting bigger. 5.5-6″ isn't uncommon for a "regular" phone, especially the ones with small-to-no bezel. "Plus" or "XL" or "Pro" models can exceed 6″ in some cases. If you have smaller hands, generally it's a good idea to stick with a smaller phone…however that isn't always the case. A larger screen allows you to fit more on it than a smaller phone (obviously), and oftentimes you'll be able to get used to a bigger screen fairly easily after using it for a few weeks. It's also important to take into account the physical size of the phone, as some devices have bezels so large that even with smaller screen sizes, the full package will be larger than a phone with a larger screen but less bezel.
Resolution isn't something that generally needs to be considered unless you're looking at budget phones. 1080p is pretty standard, and is the minimum I'd suggest for almost all phone buyers (720p is generally considered to be outdated). 1440p has become standard for higher end phones, but even the jump from 1080p to 1440p isn't really that big most of the time (unless you're looking at a pentile pixel sub-matrix…then it'll make a difference). If you want to use your phone for VR though (note: I firmly believe Google DayDream and Samsung Gear VR are the only phone VR holders worth buying if you want to do any more than just look at things), 1440p is a must and we'll start seeing more 4K smartphones soon too I'd imagine. 4K will be much better for VR.
Technology (OLED vs LCD) There used to be a big debate between OLED (Organic Light Emitting Diodes) screens (including Samsung's AMOLED (Active Matrix OLED)), but OLED seems to be winning out. OLED panels provide superior saturation and true black levels, and the burn-in issues aren't nearly as bad as what they used to be. LCD displays (of which IPS is a division) are cheaper to manufacture, and as such are still very commonly found in modern phones. LCD (and by inclusion IPS) displays are also immune to burn-in, although can suffer from temporary 'ghosting' and 'backlight bleed'. Either way you go, generally you can't go wrong unless you manage to find a phone with a TN panel – then you should run away quickly (although I'd be surprised if you managed to find one).
Smartphone Weight
For most people, the ideal weight of a phone is between 140g and 170g. We were surprised to see how many people commented on our poll that "lighter is better". There's a sort of stigma around light phones – the heavier handsets just feel more durable.
Apple's iPhone 11 Pro Max is perhaps the heaviest phone you can buy today. Maybe ever. It weighs 7.97 ounces, or half a pound.
7- Smartphone Contracts
A contract is a service agreement between you and a carrier (ex. Verizon, AT&T, Sprint) that states that you will be a customer for a certain period of time, usually 1 or 2 years. During this time frame, you'll be bound to that particular carrier unless you cancel your contract (at the cost of Early Termination Fees "ETFs", usually several hundreds of dollars).
So why get a contract? It all comes down to price… I'll use the iPhone as an example. The TRUE cost of an iPhone Pro is $999. When you buy an iPhone, regardless of how much YOU pay out-of-pocket, Apple is getting $999. Many people can't just drop $999 on a pocket-sized device, so there's an issue… unless you get a contract. If you get a 2-year contract on AT&T/Verizon/Sprint, you'd only pay $42/month, and be locked to that carrier for 2 years in exchange for the subsidy that the carrier paid (in this case, $999). The main benefit of phone contracts is the lower upfront cost.
But there are several disadvantages to contracts. I'll run through the top three I find:
Monthly price: In order to recoup some of the phone subsidy, carriers will often charge more per-month on plans with a contract. For example, AT&T charges $15 more per month per line that you bought on-contract (versus off-contract). Furthermore, since unlocked phones can be used on a variety of carriers, competition tends to drive the price down.
Carrier exclusivity: When you buy a Sprint phone, it's very unlikely that it'll work easily on other carriers. Unlocked phones tend to work on all GSM carriers, though there are CDMA versions available on some phones. (Check out a description on CDMA vs. GSM for more information)
8- Guide on choosing the perfect smartphone
Read Ben's guide on choosing the perfect smartphone here.
Features you should be looking for in general
One of the most important things in your phone is it's longevity, and I'm not talking about battery capacity. I think most of us want our phone to perform as good as if it were new, even if it is 2-3 years old. On iOS it is pretty simple, because there is only one version of it on every device but on Android we have many third party skins. A Google Pixel looks and feels incredibly different from a Xiaomi Mi Mix or a Samsung handset, yet they might be running the same android version deep down.
The longevity depends on multiple things. First of all, how you handle it. You don't want to install 3 antivirus and 200 apps , because it will slow it down significantly. But let's assume you keep things pretty clean. The next thing: Stock Android (Stock = What Google makes. An OS without many modifications.). In general, the closer you are to stock, the smoother and faster your device will be. I recently installed a custom OS on my old LG G3 and the OS size was 300 MB while an OEM OS like Samsung's UX can take up to 3-4 GB. The bigger OS size results in more unused junk, that overall makes your phone slower overtime.
Memory: You don't need 8 GB. If you have 3-4 gigs your device should rarely reload apps. You shouldn't pay extra for that much memory.
Processor: The rule here is to get something from Qualcomm. MediaTek processor tend to be cheaper but they are much worse. You want to look for phones with current gen processors. The Snapdragon 660 is almost as good as a SD (SD = Snapdragon) 821, which is a 2 year old flagship processor, but it is much more efficient. Mid-range chips have come a long way and they are much much better than a few years ago.
With that said, if you want nice performance you should be looking at the new SD 400 series at least and nothing less.
Screen: This is important too. If you like a phone try to look up a review where outdoor visibility is mentioned. Trust me, a bright screen worth so much more that anything in a display. And btw 1080p is still enough.
IP rating: It doesn't really matter what IP rating it has, it will survive a splash. Don't base your decision on this. IP 67 is basically the same as 68 and even 58 is not far behind.
Reputable brand: If you want to save yourself from a lot of trouble, pick a phone from a reputable brand with decent customer support. If you buy some janky Chinese crap, you might not be able to get a repair or a replacement. Just to name a few brands with good customer support: Samsung, Huawei, OnePlus but the best is Sony. They repaired my brother's phone for free, out of warranty.
Most important attributes for every budget
Now that we have seen what are the most important things, take a look at each price range, and what you could expect in them. Keep in mind, I'll be talking about new, off-the-shelf phones. You can always get used phones for crazy low prices and I would recommend picking up a 2 year old flagship new as opposed to a brand new cheap phone. Remember, that phone used to be the top end.
Low-end (0 – 200$): You shouldn't expect anything fancy. Try to go for the basics, a decent processor, close to stock android and sufficiently bright screen. Forget about an amazing camera. Recommended phones: Nokia phones, Xiaomi Mi A1
Mid-range (200 – 400$): You have much more flexibility here. You should still be focusing on the basics but you can go and look into some extras, like a better camera or water resistance or a nice build. Recommended phones: Still Nokia, if you can find older, but still new Sony or OnePlus phones.
Upper-mid-range (400 – 600$): This is OnePlus territory. You can get almost everything in the high-end market. Processors are reaching the SD 8XX range, which means amazing performance. These phones are the sweet spot on the price to value chart. Recommended phones: , Pixel 4
The best smartphone for under $500 in 2020
High-end and Premium (600$ + ): You get the idea. The more you pay, the more wiggle room you have for you needs. These phones have the best cameras and build and will probably last the longest. Recommended phones: One Plus 8, Samsung S20, iPhone 12 (bright display)
Some examples
Xiaomi Mi A2: Well this is a really basic phone, but it gets the job done. Has stock android and decent battery life, plus the modding community is pretty great for it. Recommend it as a really low end option or a secondary device.
Nokia 5, 5.1, 6, 6.1, 7.2: They are better in many aspects than the Mi A1 and offer a better overall experience. Would recommend to budget users as a solid option.
Nokia 7+: If the OnePlus 6 did not exist, this would be the perfect mid-range phone. Everything is just really solid about this phone. Recommended.
OnePlus: Yes, they copy the iPhones but they are also really good. The SD 845 is a beast and you get an amazing package. Best bang for the buck
Sony phones: They are underrated so much. They run close to stock and they have an amazing battery saver feature. They only charge the battery to 90% overnight and reach 100% by the time you wake up, and this preserves the heath of the battery. They are also fast and reliable and get fast Android updates.
Samsung: From my experience you should only get the high-end ones. The skin they have is so bloated that it will slow down on lower-end ones but the flagships are amazing. Their screens are magically beautiful and the build is amazing. The cameras are decent too.
9- Top tier smartphones
Samsung is a behemoth in the smartphone space, and many consider their phones the ones to beat.
10- Smartphones on a budget
So what is a mid-range phone anyway? For us, it's phones that are mid-priced, found neither at the premium and of the market nor in the budget ranges. Created by the sheer volume of competition between modern phone manufacturers, this appealing mid-range space offers impressive bang for your buck from established brands, with models that encompass a range of uses. Xiaomi is legendary in the budget and midrange phone space.
There's a trend with smartphones: As models get cheaper, they generally lose features along the way. That's not the case with the $699 iPhone 12 Mini.
The small but mighty wonder is as feature-filled as the iPhone 12. Like the iPhone 12, there's two lenses on the back— a wide and ultrawide — with the ability to capture Night Mode and Portrait Mode shots. It's powered by the A14 Bionic chip and lets you experience iOS 14 to the fullest. All that despite being smaller than the iPhone SE, falling somewhere between the size of the iPhone 5 and the iPhone 8.
We've spent the last week with the iPhone 12 Mini and, quite frankly, think it's the answer for an affordable flagship device that's actually full-featured.
11- Smartphone and tablets Apps
A mobile application, also referred to as a mobile app or simply an app, is a computer program or software application designed to run on a mobile device such as a phone, tablet, or watch. Apps were originally intended for productivity assistance such as email, calendar, and contact databases, but the public demand for apps caused rapid expansion into other areas such as mobile games, factory automation, GPS and location-based services, order-tracking, and ticket purchases, so that there are now millions of apps available. Apps are generally downloaded from application distribution platforms which are operated by the owner of the mobile operating system, such as the App Store (iOS) or Google Play Store. Some apps are free, and others have a price, with the profit being split between the application's creator and the distribution platform.
Mobile apps are expected to generate $189 billion in revenue by 2020.
The Apple App Store has 2.2 million apps available for download.
There are 2.8 million apps available for download on the Google Play Store.
21% of Millennials open an app 50+ times per day.
49% of people open an app 11+ times each day.
57% of all digital media usage comes from mobile apps.
The average smartphone owner uses 30 apps each month.
Most popular Apps for Android:
12- Smartphone symbols explained
Airplane mode


This little plane means that you have airplane mode activated.
Alarm


These icons of a clock generally indicate that an alarm has been set to go off in the future.
Battery

This shows you how much battery life you have left. When your device is charging, the battery symbol will change to show you so.
Bluetooth


This feature enables your device to communicate with other technology nearby and is often used to connect to hands-free headsets or car stereos. Whilst not in use, it will use a lot of battery, click here to find out how to turn it off.
Do not disturb


The Do not disturb setting, when switched on, won't notify you of any alerts, which is handy if you are in a meeting or for uninterrupted sleep. However, you can still allow calls from your favourite contacts.
GPS


These icons all indicate that GPS is currently in use, if you see these icons a lot but don't use any apps that you believe require your location, it might be worth turning GPS off.
Missed call


This phone symbol that has an arrow bouncing off it means that you have missed a call. Other variations of the phone icon may mean that a call is in progress, on hold or that call forwarding is activated.
Network use


These icons show that you are currently using internet data.
Network or signal strength


These icons show you that you are connected to a mobile network and will often appear next to the name of your carrier, the more bars or dots, the stronger your connection. When you are not connected, 'No Service' will typically appear in its place, meaning you will be unable to make or receive calls/texts.
Orientation lock


Your device's digital screen is currently set to remain in portrait mode, even if the device is rotated to landscape orientation.
Personal hotspot


Your device is currently sharing its mobile data network over wifi. You can learn more about this feature here.
Syncing


Your device is currently syncing its data with another device or service, typically with your computer or the cloud.
Wifi


This symbol means you are connected to wifi, and the more bars shown, the stronger your connection.
13- Smartphone PIN Locks
You can set up a screen lock to help secure your Android phone or tablet. Each time you turn on your device or wake up the screen, you'll be asked to unlock your device, usually with a PIN, pattern, or password. On some devices, you can unlock with your fingerprint.
14- Smartphone Security – CyberSecurity – Privacy
15- Smartphone Device Rooting
Rooting is the process of allowing users of smartphones, tablets and other devices running the Android mobile operating system to attain privileged control . For many new users, rooting and unlocking the bootloader seems like a daunting task. But it doesn't have to be – there are many resources out there for you to find.
Pick the Best smartphone For Me:
– Best smartphone for Apple: iPhone 12
– Best smartphone for Android: Samsung Galaxy S20 Plus
– Best smartphone for camera performance: Google Pixel 5
– Best smartphone for Apple on a budget: iPhone SE
– Best smartphone high-end performance on a budget: OnePlus 8
– Most powerful smartphone : Samsung Galaxy S20 Ultra / iPhone 12 Pro Max
iPhone 12 mini review from The Verge: "It's not the best iPhone for most people, but it's going to be a favorite for many". The iPhone 12 Mini is what all small phones should be: tiny and mighty
Apple's biggest iPhone brings along an impressive camera
18- Other Smartphone Features
GPS, accelerometer and compass
GPS uses satellites to determine the location of your phone and is free to use.
The accelerometer is a small device inside your smartphone that can tell the angle you are holding your device. This is how it knows to rotate the screen when you hold it sideways.
There's a small compass inside your smartphone which, combined with the previous two components, makes your smartphone a handy tool for navigation.
Smartphone Manufacturers
This is the company that manufactured your smartphone. iPhone's are all manufactured by Apple, but Android devices come from a number of different manufacturers, such as Google, Samsung, Nokia, HTC, Sony and more.
Smartphone Microphones
Your smartphone has a microphone at the bottom that is used when you're talking on the phone. If you have headphones plugged into your smartphone, there is usually a microphone on them that allows you to talk hands-free on the phone.
Smartphone Operating System (OS)
This is the software on which your device operates. Apple iPhones run on 'iOS', of which the most recent version is iOS 9, Apple releases iOS updates simultaneously to everyone.
Android devices run on the Android OS, of which the most recent version is 6 (Marshmallow). Phone providers release Android updates independently, so your phone may be several versions behind.
Smartphone Ports
Ports are where you can plug things into your smartphone. Smartphones typically have a charging/data transfer port at the bottom of the device, and a 3.5mm headphone port at the top (or bottom).
What is C port in Mobile?
Called USB Type-C, it is faster than the commonly used USB 2.0 and USB 3.0 standards that personal computers, laptops and smartphones all use this at the moment. … The two advantages that it offers are faster data transfer speeds and also quicker charging capabilities.
USB Type–C is available on Galaxy S20, S20+, S20 Ultra, Z Flip, Note10, Note10+, Fold, S10e, S10, S10+, Fold, Note9, S9, S9+, Note8, S8, and S8+.
Smartphones also rely on open ports to receive certain types of information. But because of the way mobile networks are structured, phones' IP addresses can change as they move through the world.
Vivo has already introduced its concept smartphone under the NEX series that comes without any button and ports. Going forward more phones may adopt buttonless and portless design. With wireless charging gaining prominence, the charging/data port may slowly disappear from phones some years down the line.
The Best Smartphones That Still Have a Headphone Jack
Google killed the headphone jack in its Pixel line, only to resurrect it on its budget-friendly Pixel 3A and 3A XL models last year (9/10, WIRED Recommends). For $400, the Pixel 3A gets you almost anything you'd expect from a phone that's twice the price: fast charging, a brilliant camera with a game-changing Night Sight mode for low-light shots, and an OLED display.
LG is one of the only manufacturers to have preserved the headphone jack in all of its flagship phones, and that hasn't changed with the new V60 ThinQ. But the company goes above and beyond the jack.
Sony phones haven't left a lasting impression for a long time, but the new Xperia 1 II (8/10, WIRED Recommends) is different. It excels in almost every way, with a great camera system, reliable battery life, and a sharp OLED screen. And after removing the headphone jack from its predecessor, the Xperia 1, Sony walked back and returned the 3.5-mm port to its rightful place in this update.
Phones on the more affordable end of the market are more likely to sport headphone jacks than their pricier counterparts. (Though that's not always the case, e.g. the OnePlus 7T.) TCL's first branded phones in the US—the TCL 10 Pro and the 10L—have headphone jacks, plenty of power to run most everyday tasks, and they cost $450 and $250, respectively. You also get a pair of modern-looking screens, a MicroSD card slot for more storage, solid battery life, and NFC for contactless payments. It helps that they look and feel nice.
Wireless connectivity
Smartphones have a few different types of technology which allow for wireless communication such as:
– network or cellular data – allows you to make phone calls, send SMS messages and access the internet
– wifi – allows you to connect to the internet wirelessly
– Bluetooth – allows for short range connectivity – often used for connecting to a car audio system or wireless headphones
– Near Field Communication (NFC) – included in some recent smartphones, NFC allows for very close range data transfer and is similar to the technology used for contactless payments.
19- Latest Greatest iPhone to Date
It is the iPhone 12 PRO MAX – Case
Ceramic Shield front
Textured matte glass back and
stainless steel design
5G goes Pro. A14 Bionic rockets past every other smartphone chip. The Pro camera system takes low-light photography to the next level — with an even bigger jump on iPhone 12 Pro Max. And Ceramic Shield delivers four times better drop performance. Let's see what this thing can do.
128GB, 256GB, 512GB
Weight: 226 grams (7.96 ounces)
Super Retina XDR display
6.7‑inch (diagonal) all‑screen OLED display
2778‑by‑1284-pixel resolution at 458 ppi
The iPhone 12 Pro Max display has rounded corners that follow a beautiful curved design, and these corners are within a standard rectangle. When measured as a standard rectangular shape, the screen is 6.68 inches diagonally (actual viewable area is less).
HDR display
True Tone
Wide colour (P3)
Haptic Touch
2,000,000:1 contrast ratio (typical)
800 nits max brightness (typical); 1200 nits max brightness (HDR)
Fingerprint-resistant oleophobic coating
Support for display of multiple languages and characters simultaneously
Splash-, Water- and Dust-Resistant3: Rated IP68 (maximum depth of 6 metres up to 30 minutes) under IEC standard 60529
Chip: A14 Bionic chip, Next‑generation Neural Engine
Camera: Pro 12MP camera system: Ultra Wide, Wide and Telephoto cameras
Ultra Wide: ƒ/2.4 aperture and 120° field of view
Wide: ƒ/1.6 aperture
Telephoto: ƒ/2.0 aperture (iPhone 12 Pro); ƒ/2.2 aperture (iPhone 12 Pro Max)
2x optical zoom in, 2x optical zoom out; 4x optical zoom range (iPhone 12 Pro)
Digital zoom up to 10x (iPhone 12 Pro)
2.5x optical zoom in, 2x optical zoom out; 5x optical zoom range (iPhone 12 Pro Max)
Digital zoom up to 12x (iPhone 12 Pro Max)
Night mode portraits enabled by LiDAR Scanner
Portrait mode with advanced bokeh and Depth Control
Portrait Lighting with six effects (Natural, Studio, Contour, Stage, Stage Mono, High-Key Mono)
Dual optical image stabilization (Wide and Telephoto)
Sensor-shift optical image stabilization (iPhone 12 Pro Max Wide)
Five-element lens (Ultra Wide); six‑element lens (Telephoto); seven-element lens (Wide)
Brighter True Tone flash with Slow Sync
Panorama (up to 63MP)
Sapphire crystal lens cover
100% Focus Pixels (Wide)
Night mode (Ultra Wide, Wide)
Deep Fusion (Ultra Wide, Wide, Telephoto)
Smart HDR 3
Apple ProRAW*
Wide colour capture for photos and Live Photos
Lens correction (Ultra Wide)
Advanced red-eye correction
Photo geotagging
Auto image stabilization
Burst mode
Image formats captured: HEIF and JPEG
Video Recording: HDR video recording with Dolby Vision up to 60 fps
4K video recording at 24 fps, 30 fps or 60 fps
1080p HD video recording at 30 fps or 60 fps
720p HD video recording at 30 fps
Optical image stabilization for video (Wide)
2x optical zoom in, 2x optical zoom out; 4x optical zoom range (iPhone 12 Pro)
Digital zoom up to 6x (iPhone 12 Pro)
2.5x optical zoom in, 2x optical zoom out; 5x optical zoom range (iPhone 12 Pro Max)
Digital zoom up to 7x (iPhone 12 Pro Max)
Audio zoom
Brighter True Tone flash
QuickTake video
Slo‑mo video support for 1080p at 120 fps or 240 fps
Time‑lapse video with stabilization
Night mode Time-lapse
Extended dynamic range for video up to 60 fps
Cinematic video stabilization (4K, 1080p and 720p)
Continuous autofocus video
Take 8MP still photos while recording 4K video
Playback zoom
Video formats recorded: HEVC and H.264
Stereo recording
TrueDepth Camera12MP camera
ƒ/2.2 aperture
Portrait mode with advanced bokeh and Depth Control
Portrait Lighting with six effects (Natural, Studio, Contour, Stage, Stage Mono, High‑Key Mono)
Animoji and Memoji
Night mode
Deep Fusion
Smart HDR 3
HDR video recording with Dolby Vision up to 30 fps
4K video recording at 24 fps, 30 fps or 60 fps
1080p HD video recording at 30 fps or 60 fps
Slo-mo video support for 1080p at 120 fps
Time‑lapse video with stabilization
Night mode Time-lapse
Extended dynamic range for video up to 30 fps
Cinematic video stabilization (4K, 1080p and 720p)
QuickTake video
Wide colour capture for photos and Live Photos
Lens correction
Retina Flash
Auto image stabilization
Burst mode
Face ID: Enabled by TrueDepth camera for facial recognition
Apple Pay: Pay with your iPhone using Face ID in stores, within apps and on the web
Complete purchases made with Apple Pay on your Mac
Learn more about Apple Pay Cellular and Wireless
Model A2406**: 5G NR (Bands n1, n2, n3, n5, n7, n8, n12, n20, n25, n28, n38, n40, n41, n66, n71, n77, n78, n79)
FDD-LTE (Bands 1, 2, 3, 4, 5, 7, 8, 12, 13, 14, 17, 18, 19, 20, 21, 25, 26, 28, 29, 30, 32, 66, 71)
TD-LTE (Bands 34, 38, 39, 40, 41, 42, 46, 48)
UMTS/HSPA+/DC-HSDPA (850, 900, 1700/2100, 1900, 2100 MHz)
GSM/EDGE (850, 900, 1800, 1900 MHz)
Model A2410**5G NR (Bands n1, n2, n3, n5, n7, n8, n12, n20, n25, n28, n38, n40, n41, n66, n77, n78, n79)
FDD-LTE (Bands 1, 2, 3, 4, 5, 7, 8, 11, 12, 13, 14, 17, 18, 19, 20, 21, 25, 26, 28, 29, 30, 32, 66, 71)
TD-LTE (Bands 34, 38, 39, 40, 41, 42, 46, 48)
UMTS/HSPA+/DC-HSDPA (850, 900, 1700/2100, 1900, 2100 MHz)
GSM/EDGE (850, 900, 1800, 1900 MHz)
All models: 5G (sub‑6 GHz)4
Gigabit LTE with 4×4 MIMO and LAA4
Wi‑Fi 6 (802.11ax) with 2×2 MIMO
Bluetooth 5.0 wireless technology
Ultra Wideband chip for spatial awareness5
NFC with reader mode
Express Cards with power reserve
Location: Built‑in GPS, GLONASS, Galileo, QZSS and BeiDou
Digital compass
Wi‑Fi
Cellular
iBeacon microlocation
Video Calling: 6FaceTime video calling over cellular or Wi‑Fi
FaceTime HD (1080p) video calling over 5G or Wi‑Fi
Audio Calling6FaceTime audio
Voice over LTE (VoLTE)4
Wi‑Fi calling4
Audio Playback: Audio formats supported: AAC‑LC, HE‑AAC, HE‑AAC v2, Protected AAC, MP3, Linear PCM, Apple Lossless, FLAC, Dolby Digital (AC‑3), Dolby Digital Plus (E‑AC‑3), Dolby Atmos and Audible (formats 2, 3, 4, Audible Enhanced Audio, AAX and AAX+)
Spatial audio playback
User‑configurable maximum volume limit
Video Playback: Video formats supported: HEVC, H.264, MPEG‑4 Part 2 and Motion JPEG
HDR with Dolby Vision, HDR10 and HLG
Up to 4K HDR AirPlay for mirroring, photos and video out to Apple TV (2nd generation or later) or AirPlay 2–enabled smart TV
Video mirroring and video out support: Up to 1080p through Lightning Digital AV Adapter and Lightning to VGA Adapter (adapters sold separately)7
Siri: Use your voice to send messages, set reminders and more
Get intelligent suggestions on your Lock Screen and in Messages, Mail, QuickType and more
Activate hands‑free with only your voice using "Hey Siri"
Use your voice to run shortcuts from your favourite apps
20- Latest smartphone news
– Latest Android news
– Latest iPhone news
– Latest Google Pixel news
– Latest Samsung Galaxy news
21- Smartphones Q&A
1- How often does the average person check their phone? 96 times a day.
Americans now check their phones 96 times a day – that's once every 10 minutes, according to new research by global tech care company Asurion. That's a 20 percent daily increase from a similar survey conducted by Asurion two years ago.
2- Can I check someone's location on my Android phone with his mobile number?
The simple answer is Yes. The "How" is what will might give you some sweat. I noticed that this can be done, as some people have given successful feedback and there are a big number of services out there and a pretty good bunch of them need a payment, however I will share this among what I find to seem legit, this post at techtimes highlights 3 nice ones, but nonetheless there's an android app (Phone Track by Number) too that does the play. However please note that some services may not give very accurate locations. Also note that this service is widely used by intelligence bodies and so it's usage is critical, sensitive and so priced! Hope that's helpful.
3- Can a text be changed before it reaches the recipient? It happened to me with God awful result. I typed in one message but she got a different message. Whoever did it obviously knows us.
The answer is no, once someone sends a text message to someone else, it cannot be altered in anyway. Example, if someone texts me saying "I like your dog" then thats what ill be seeing on my end, why because it cannot be changed once its sent, it just doesn't work that way.
4- Is there an App that can backup & sync the pictures in my phone and restore them back in the ' categorical (albums) ' manner in which it was saved in my device?
I think Google photos automatically backs up the photos so you may be able to do it that way. And I think I will save them by things like location or it can use an AI to place simaler pictures together like.
Android widgets basically display data on your smartphone home screen of the application of which they are part of. Generally speaking, they are neither shortcut icons nor separately installed applications. They just provide a quick view of the data of the application which they are related to on your phone home screen.
How do I access clipboard on I phone 7?
Does the iPad Mini 2 support the Xbox One Wireless Controller?
What is a good $100 label maker for e-commerce on my iPhone?
Is there an app to keep you from texting an ex that dumped you?
Does MusicKit or any other framework allow you to copy music from user's music library on the phone to another location? I want to copy music off my phone but iTunes doesn't let me and I think it might be easier to write an app if it is allowed.
Are there any apps (in iOS) that changes your screen display?
How do I use my back-end Java code in making an iOS app? I have written a fill-in-the-blanks game in Java, but would like it to be compatible on an iOS device. How to I take this code and make it into an app?
Can I retrieve old iPhone messages after being blocked or deleted?
Why did Steve Wozniak never return to Apple?
It's time to say hello to iPhone 12 mini
Why did Apple decide not to include a charging block with the new iPhone 12?
Why is my iPhone battery decreasing even if I'm not using it? I slept last night and it was fully charged and when i woke up it's already 87% my phone's battery health is at 100% and my phone is iphone 6s and is updated to the latest version
What are the pros and cons of iOS 14?
Why doesn't Apple make other phones? What will they do after they stop making iPhones?
What are some of the dirty business tactics of Apple?
iOS 14 Photos and Camera: QuickTake Shortcut, Photo Captions, Mirrored Selfies, and More
How does a company with the resources of Apple make a mistake like the current model MacBook Pro's keyboard?
Why doesn't Apple buy Samsung?
If Quora had a dark mode would, you use it?
Should Apple have a search engine?
Which is the better phone camera, a 12MP one or a 16MP one?
Is there an iPhone app that will tell me how many devices are attached to my network?
Is there a way to make transparent pictures for widgets?
Which company will fall first: Google, Apple, Facebook, Amazon, or Microsoft?
Why do people say that Apple does not allow apps from outside the App Store, when you can install third-party apps from the developers website?
Can I check someone's location on my Android phone with his mobile number?
Can a text be changed before it reaches the recipient? It happened to me with God awful result. I typed in one message but she got a different message. Whoever did it obviously knows us.
Is there an App that can backup & sync the pictures in my phone and restore them back in the ' categorical (albums) ' manner in which it was saved in my device?
What screams "I'm an Android user?"
What are some of the best Android apps out there for a Samsung a20?
How can I get rid of annoying ads that spoil any browsing?
How do you stop background apps from closing when you enter another app, for example I want to use a VPN for Spotify but when I go into the VPN its still running at the top but when I open Spotify it closes down the VPN?
How can I upgrade to Android 9.1.0 from Android 8.1.0?
How do I bring my lost contact numbers back?
I have used LG phones for a long time to love them, especially the Stylos. My question is, why can't I schedule a text to only one contact?
Is it safe to give storage permission to an app? I've downloaded "Girls Frontline" which Is a gacha game, but it wants storage permission to "store game assets" should I give It permission or just uninstall it?
My girlfriend has jpeg files on her phone I click and says cannot open file. What can I do to open this?
What app or sites that you can make money with, on Android that is working and proven to work?
Can I check someone's location on my Android phone with his mobile number?
How can I restor original timeline maps in Google history?
How can I check to see if my phone is rooted and if it is how do I unroot it?
How do I delete an SVC file on Android?
AWS Certified Solution Architect Associate Exam Prep App for All platforms (iOS, Android, Windows10, PWA)
What does Android systems web view do?
What happened to the search function on googles g board app?
What is an SSID name? & hidden network?
How can I get my contact back in Hangouts?
Where can I find a minimalist YouTube app? By that I don't mean the looks of the UI but the UX. I'm tired of seeing recommendations and suggestions on the side. I want to see only what I subscribed to or searched for. Nothing more. Any 3rd party app?
How can you prevent Android phone from accessing the Internet for games, when the game says it works off-line, but push advertisements come up anyway, so I know I'm connected to the web?
I disabled Google play services and all Google apps to enhance privacy. Problem is, about half of the apps in my phone won't work without it. Even apps downloaded from other APK sites like apkmirror, apkpure, etc require it. Is there an alternative?
*Help* Can IG randomly hide/show my name on posts? Because my girlfriend think I remove like from photo (because my name wasnt there) bud it was there. When she looks again it was there, and she thinks I lied to her about removing likes. Please help?
Why would my phone hook up to a Roku express device? And a kdl-40r510c. I don't know what it is
What are some good photo editing apps for Android?
What are some of the best apps for Andriod that assist in surfing dark web. (Vpn blockers or rerouters etc)?
How can I delete a "saved screenshot" on my phone?
What is Verify Kit and why would one need to have it "verified" via text?
How can I add a PDF file in Andriod studio using Java?
How formatting files OTG USB drive unreported file formatting on Android phone stronger software mobile apps downloading?
How do I create OEM unlock option on my Android device?
What is the best free app to get a second phone number so I don't have to use my own?
Hi developers, How I can stream live video using RTSP in Android Studio using an IP camera?
My phone has been hacked all my apps are cloned somehow there is a user that I cannot delete what do I do?
Your app has been suspended and removed from Google Play as a policy strike because it violates the impersonation policy." What should I do next?
What is com.Samsung.Android.incalluI?
What is a good app to manage work tablets like data usage and to give permissions on what apps can be downloaded and used etc.?
How can I upgrade my androd version of Samsung J5 pro 2017 running Android Oreo 8.1.0 (JF30FXXS5BSF2) to the latest verson? I'm running a Custom ROM therefore I Cannot do it the official way.
What App will eliminate the vocals and give me the original music in a son?
Is the Kajimoto app safe? It makes me seem real lonely but we're in quarantine ok! I'm looking at it and wanna know whether its malware/ a virus? Does anybody have it or have any knowledge on it? Thanks
How can I restore my accidentally deleted Google search history?
I dialed *#21# to see if my phone was tapped, and it said the number cannot be completed as dialed. I have a Samsung S10 by the way. What does that mean?
Hi Android users: How can I print my text messages? Thank you in advance and continue to be safe.
How do I wipe my iPhone and/or reset all previous accounts on device. Apple support keeps requesting a password reset butI do not have the previous owners details to be able to get the verifications?
How can I default the end to end encryption on my watsap.. It's disturbing me I can't recurve calls, videos and now I'm even close on changing my number but what about the people I chat with business?
My phone was factory reset. Now it's telling me to sign in with a Google account previously synced. I bought the Huawei phone from someone and don't know how to reach her. How can I get past this?
Needs suggestions for improvement. what should to be added or removed in this app?
Is there any Android gallery application that auto-plays videos after startup (Android 4.0)?
Which are the best applications I must have in my Android phone?
How can I default the end to end encryption on my watsap.. It's disturbing me I can't recurve calls, videos and now I'm even close on changing my number but what about the people I chat with business?
I'm worried about being hacked. what's the best protection for my android?
Is it possible to earn $1000 per month with Android apps?
Why aren't there androids in Dune?
Ultimate free video editor app
What are some of the Android secret codes that are useful?
How do I learn machine learning?
Is the quality of Android better than iOS?
Is there any way to enable esim access to Samsung Galaxy S20 phones that use the snapdragon chip?
What does Android systems web view do?1
Will Huawei stick with Android? What OS will they use if they don't?
Hey, question…I have a Samsung Galaxy, if I block someone in my text messages do I still retain that text thread?
I can't close apps running in background. "Close all apps" bubble doesn't show. Samsung S20+5G. Swiping up on background running apps not working. Tried restarting.
I need to know if its posable for some one to hide apps and make them look like other apps ???
How do I know if a phone has a magnetic sensor?
How can I tell if someone is monitoring my phone?
What is com.Samsung.Android.incalluI?
I have used LG phones for a long time to love them, especially the Stylos. My question is, why can't I schedule a text to only one contact?
Why does an Android phone slow down with time but iOS doesn't?
How much is creating websites like coursera, udemy or edx?
Why do some people prefer iPhones over Androids if Apple limits what you can do and what you can't do?
I bought a new DooGee smartphone with with Android 10 and have been really impressed with it. My previous phone was a Note 3.
What are some must have Android apps?
Can I monitor calls to my spouse's Android phone?
Well, it's always advisable, all the misunderstandings in a love relationship will be solved if we speak to our partner about it. When it seems everything is slipping out of your hands, it's time to monitor him/her and save your married life. Spyw3412 is one of the leading spy software that provides you with everything you need in times of suspicions.
It offers you the most impeccable and feasible app for spouse monitoring.This monitoring software runs in incognito mode and provides you with comprehensive logging features. You can remotely keep tabs on all the activities taking place on the target's smartphone.
It is very effective as it is able to Monitor calls, Send and receive SMS, Read e-mails, Track GPS locations, Monitor internet use and browsing history, Calendar activities and Calendar, Read Skype, WhatsApp, Viber, Line, and more.
It also has an amazing Keyloggers feature. This helps in discovering the keyboard inputs of the targeted user which means, it captures all the textual inputs that includes the login names and passwords entered by the target user. It works in stealth mode. And is a cross platform spy software that lets you monitor all the activities on the target's iPhone, android devices. This software allows you to listen to phone surroundings. This is a very handy feature to turn on when your kid is not answering your calls.
This software helps you listen the live calls and plausibly you can chip in between the call conversation, which might leave your two-timer partner aghast! Just grab the cellphone of your partner for few minutes and quickly install the software on it. Don't worry! the software is invisible to the target user and he or she will never come to know they are being monitored. This software once installed in the smartphone, runs silently and flawlessly by gathering all the necessary evidences for you to ensure that your partner is really cheating on you. With this Mobile Spyware application, you can keep yourself updated with your spouse horseplay. It does it all from SMS tracking to discovering GPS locations.
With this feature program, you install on the target's smartphone which lets you read all the text messages which are sent and received on his/her smartphone. All the activities gets recorded in the online account from spyw3412 atgmailcom dashboard where you can check the call logs and also listen to calls and view the multimedia remotely from anywhere and at anytime.
In the end, I would want you to know that this third party monitoring application is reliable and efficient. It offers you the unlimited capabilities of spying on multiple activities on both the iPhone and android smartphone. Hope this helps you with your decision making!
Latest Smartphone Reviews
As of today: TOP Android Smartphone of the month: Samsung Galaxy S21 Ultra 5G
Samsung Galaxy S21 Ultra 5G, Factory Unlocked Android Cell Phone, US Version, 5G Smartphone, Pro-Grade Camera, 8K Video, 108MP High Res, 256GB, Phantom Black
Contour Cut Camera Design
Introducing a bold new camera design in a category of its own. Its ultra-sized with a contour-cut camera that seamlessly houses cutting-edge lenses.
The 108-megapixel camera captures so much detail, you can pinch in and reveal even more shots within.2 This camera quality expresses rich colour data for true-to-life details and hues — that don't get washed out in the sun.
The breakthrough Dual Zoom system now zooms in faster, smoother and sharper than any zoom in the Galaxy series.3 And when paired with the all-new Zoom Lock, shots are now more stable.
8K Video is the highest resolution video available in a Galaxy smartphone — that's four times as many pixels as 4K. Record in 8K 24fps and get crisp footage that looks better than the cinema, then upload and watch right on YouTube.4
The fastest chip ever in Galaxy
Galaxy's first 5nm processor packs epic power and speed. This outstanding upgrade means faster learning and more intelligence in every aspect of Galaxy S21 Ultra 5G.5
Galaxy S21 Ultra 5G's Intelligent Battery outlasts the day — even on 5G. Maxing out at a massive 5000mAh (typical), it combines with the new power-efficient display and processor to live on beyond the 24-hour mark.6,7
Our smoothest scrolling screen that keeps up with all your feeds. Incredibly responsive, this display delivers seamless transitions with every touch and optimizes the refresh rate based on what you view — saving battery for more of what you love.
It's the most vivid and brightest display in a Galaxy smartphone. Galaxy S21 Ultra 5G delivers our most stunning experience at 1500 nits, with 100% colour volume for accurate and realistic colour — even in sunlight.8
Pro Grade Camera: Zoom in close, take photos and videos like a pro, and capture incredible share-ready moments with our easy-to-use, multi lens camera
Sharp 8K Video: Capture your life's best moments in head-turning, super-smooth 8K video that gives your movies that cinema-style quality
Multiple Ways to Record: Create share-ready videos and GIFs on the spot with multi-cam recording and automatic professional-style effects
100x Zoom: Get amazing clarity with a dual lens combo of 3x and 10x optical zoom, or go even further with our revolutionary 100x Space Zoom
Highest Smartphone Resolution: Crystal clear 108MP allows you to pinch, crop and zoom in on your photos to see tiny, unexpected details, while lightning-fast Laser Focus keeps your focal point clear
All Day Intelligent Battery: Intuitively manages your cellphone's usage to conserve energy, so you can go all day without charging (based on average battery life under typical usage conditions)
Power of 5G: Get next-level power for everything you love to do with Galaxy 5G; More sharing, more gaming, more experiences and never miss a beat
Difference between Samsung Galaxy S20+ and S21 Ultra
Screen
Screen is brighter on 21+ according to specs/reviews, but the same resolution as what I'm running the S20+ while using 120 hz, which is a huge disappointment that the higher resolution is exclusive to the Ultra. I also prefer the flat screen, I've never really liked the curved screen of the S20+.
Processor
New faster processor on s21+ obviously a good thing, supposedly about 20-25% faster performance and more graphics performance. I watch a lot of media and games on my phone so this sounds nice but I'm doubting if it will actually be noticeable, particularly with less ram on the system.
RAM
12 GB downgrading to 8 GB, seems like a deal breaker since I like to have multiple Chrome tabs up and run lots of processes at same time, but supposedly I've heard conflicting reports that the 8GB in the S21+ might be faster RAM . Also think I've heard something about how the new Snapdragon processor can use RAM more efficiently and doesn't need as much, but I'm highly skeptical of that claim also. Seems like a downgrade overall to me.
SD Card slot
I don't currently use a SD Card, so this is a non-factor for me. I like the idea of having it but it's not a deal breaker like I know it is for others.
Camera
Camera seems fundamentally about the same hardware. I've read there are some software changes, but those will likely be updated on S20+ in future downloads. Doesn't seem like an upgrade, that's more a selling point for the Ultra obviously.
Battery
Slightly bigger battery on S21+. Better processor and adaptive refresh supposedly will get better battery life also. S20+ is a battery hog, especially since I like to keep performance settings at maximum.
Cost
Even after trade-in it will cost me about $300. Sure I'll get about $260+ in accessories credit, but I already have Galaxy Buds+ from last year, already have a Galaxy Watch Active 2, I don't use or want a Samsung case; so I'm struggling to even figure out what I'd use the credit to purchase.
OVERALL
It seems like I'd be paying for a minor update to most features and not really a upgrade, and a downgrade on the RAM.
1- iPhone 12 Pro Max 2020
Pros:
The battery. Feels absolutely insane. I have about 2h screen on-time since charging today, and the battery is at 79% at the moment. Downloaded loads of apps and thousands of spotify songs yesterday, battery was at 60% ish when plugging it into the charger. Such a MASSIVE upgrade from my X which never lasted an entire day for me in the end.
The size. It's pretty much perfect I would say. I have average-sized hands and haven't noticed any problems with one-handed usage. It fits pretty good in my pocket, nothing more to say there really. Also the new design just feels sooo good in my hands.
The RAM. My old X couldn't handle more than 3-4 apps sometimes before killing a background process. It happened waaay too many times that I browsed youtube, opened up snapchat and reddit, then when going back to youtube it reloaded the app. Haven't happened yet on my PM, despite opening way more apps.
Neutral:
The cameras. I am not a photographer and I did not buy this phone for the cameras. Most of my camera roll is just saved memes from Reddit. However, after comparing photos from both my X and my 12 PM, the differences are noticeable, but not major in any way. It feels better in low-light, though. Will probably do some more testing when the weather is not 1000% rain.
The price. Let's be real, most people buying this phone is not on a budget. You buy this if you want the best. Phones these days are expensive. I think the argument "how can a phone cost 1k that's insane" is ridiculous. It's not for you then. Just get a cheaper one.
Cons:
I have to say the weight. This is expected from such a big phone obviously, however, especially when lying in bed and watching youtube or whatever, my hand gets really tired after a while. I find it hard to use the phone one-handed for longer periods.
3D touch. I have to add this. It was such a nice feature on my X to just press hard anywhere on the keyboard to move the cursor. Now I have to press long on the spacebar, takes some time getting used to.
Buy the iPhone 12 Pro Max here
My short experience with the Xiaomi Mi 10T Pro
My LG V20 finally pissed me off so much that I couldn't live with it any more, so I got myself a phone that has caused some discussion here recently – the Mi 10T Pro.
I've had it for 4 days now, so these are my first impressions so far:
The screen is really good. There's been quite a lot of discussion about it and some people accused XDA of being impartial, but the truth is that it's a bloody good LCD. 144hz is really something, coming from 60hz, though probably I would be happy also with 120hz. The screen itself is bright, the colors are strong and vibrant and the viewing angles are also superb. AMOLED would have had some advantages (always-on display, better blacks), but in reality the screen is really good and I can't say that I'm missing out on something.
The variable refresh rate is also working spot-on. I was a bit worried about this, but in reality you can't really notice the refresh rate changing. Thumbs up for that.
The battery life is great. I've only had it for a couple of days, so I'm still tinkering with it more than I normally would, but I'm getting 8h SOT, which is not bad. The 33w charger fills the 5000mAh battery up in roughly an hour.
The main reason I preferred this to the S20 FE is the CPU, as in Europe the S20 is sold with the Exynos CPU. The SD865 in the 10T Pro is, like you would expect, a good combination with the 144hz screen and I haven't seen any slowdowns yet.
I haven't had the opportunity to test the cameras a lot yet, but so far they seem pretty good, especially considering the price. The 108mp main camera makes great pictures and combined with OIS and EIS, it's very usable also in dark settings. The ultra-wide angle makes good photos in daylight, but when it gets dark, it doesn't hold up as well as the main camera. I would say it's on level with my old V20 wide-angle. There's also a 5MP macro lens, but I haven't tested it enough yet.
Build quality is great, it feels very solid in hand. It's a large phone, keep that in mind, and with the 5000mAh battery, it's also quite heavy, but at least the weight is balances so that it doesn't feel like it's falling out of your hand all the time.
MIUI – was expecting a lot of ads, a lot of bloatware, but so far I haven't seen a single ad and there was hardly any bloatware. Maybe it's due to the fact that they don't add all that crap to phones sold in Europe. In fact, it came with Google Dialer and Google Contacts pre-installed, so they have swapped most of their own apps with Google ones.
So far I'm really happy with it! Even though I was worried that I would miss some of the features of the V20, other things such as a great screen, great battery life and solid performance make up for it. Read more and follow discussion here
Buy the Xaomi Redmi Notes 10T Pro here
3- Xperia 5 II
Xperia 5 II thoughts from a 10+ years iPhone user
A little background first. My first smartphone was an iPhone 3G, and I've owned the majority of the iPhones released since then. My main reasons for switching were wanting a fingerprint reader over FaceID, which even before masks I've always hated, and the lack of a headphone jack, which despite me mostly using wireless headphones I've really missed being able to connect to my Hi-Fi and the latency free audio of wired ones.
I've been using the 5 II for a little over a month now. I actually received it a week before it's official launch day. Since it's what I think most are interested in I'll start with the main negative.
Camera
Yes, despite what reviewers say, in real-world usage I've found the camera to be by far the worst part of the phone. My usage mostly encompasses indoor photos of pets, and as you'll see in the example photos it fails at that. The first problem is that autofocus is terrible. Often times I'll have to tap on the subject multiple times to get it to focus, and even then it sometimes still appears fuzzy. Sometimes it will say the object is too close to focus when it isn't, and then a few seconds later forget that was a problem at all. But the worst part is the amount of time it takes to take photos. On my iPhone XS I would always take two in a second in case one was blurry, with this that is impossible. It takes at least two seconds, and sometimes longer between shots when indoors. This means that a lot of my shots I've started moving the phone as I thought it was done already, and then the photo is ruined. Or my dog has completely moved positions, resulting in a blurry mess. This is worst on the tele-photo lens, but true on all of them. I don't feel like reviewers spent enough time using the camera indoors, or in anything but perfect lighting to see how bad it is in this situation.
I've included some good and some bad photos. Bare in mind that for the good ones I often had to take multiple photos to get it right. My main problem is how inconsistent and slow it is: Album.
The front camera, as many have noted, is even worse. When a face is in frame the words "Soft snap" appear, and a beautification effect that even when turned off in settings is applied. I've tested this by quickly moving the frame away and back to my face, and for the split-second before it realises it's a face there is much more detail. I hope in a future update this is fixed.
Aside from that it annoys me that when the battery is low the camera app will not open, simply saying I need to charge. I'd rather at least get the chance to take a photo before it dies. I haven't used it much for video but it seems very good. The stabilisation is fine and focus is actually faster than when using the camera. colours also look great. I do like having the camera button, but the force needed to press it sometimes blurs images.
Design
The phone feels solid. Even though it is aluminium (perhaps 7000 series as I think either the 1 or 1 II was quoted as being it) it feels no less strong than my XS' stainless steel. I don't find the glass too slippery, but I think when people say this about new phones they forget just how much more slippy a fresh oleophobic coating is to one that has worn off. I don't feel the need to use a case and with the phone completely bare there aren't any scratches to the frame or either side of glass. When pocketed the height of the phone is annoying when kneeling to put on shoes, but the narrow frame means it isn't as bad as some other large phones.
Screen
I appreciate the higher refresh-rate screen, although it doesn't make as much impact as on my iPad Pro. One thing people have complained about is brightness. Unfortunately, the area in Britain I live in has not seen a day of sunshine since I got it, so so far at least I haven't been able to see if it's a problem. One thing that annoys me is that text smoothing seems to be pretty bad. It is a lot easier to see individual pixels in text than on my XS, despite the PPI being almost identical. I enjoy the overall height of the screen, and how narrow it is. I have small hands and could only just reach my thumb to the side of my XS when holding it securely. With this that is easy.
Everything elseBattery life has been great. I get one and a half to two days from it.
The front-firing speakers are a revelation. I love how I can hold the phone properly without blocking the bottom one.
The notification light is surprisingly useful. I feel like all phones should have one.
You don't need to press the fingerprint reader to unlock the screen, meaning sometimes when I pocket it my thumb brushes against and unlocks it. Sometimes it unlocks with a finger I haven't registered, which is… concerning. These are annoying but not dealbreakers for me. Apart from that it's perfect and far better than FaceID.
If you live in the UK this thing is extremely cheap on contract. My 24 month plan has 54GB of 5G data per month, and after selling the preorder bonus headphones actually costs the same overall as if I'd bought it outright.
Forget it if you want to use the flash as a torch. It's the weakest I've ever had in a phone.
The Google Assistant button is useless and can't be customised, although hopefully in the future button reassinging apps will be able to change it.
Conclusion
Overall I'm not sure if I'd recommend the phone if you intend to take many photos indoors or in imperfect lighting. Outdoors photos are great, but for those situations I have a mirrorless camera. I don't miss iOS too much and I don't regret buying the phone. The ability to have multiple apps open at once and Facebook chat bubbles is amazing. Apple Music also works just as well as on iOS.
If you have any questions feel free.
TLDR: Cameras bad. Basically everything else good.
Read more and join the discussion here
My Pixel 4a review coming from a OP7pro
TL;DR: won't miss much. Not even 90 Hz, wide angle or tele photo lenses. Great battery, build, screen, haptics, size, camera and speakers.
So after 1,5 years enjoying a OnePlus 7 Pro, I switched to a Google Pixel 4a primarily because of the smaller size. 1,5 years is the longest I've ever had a phone. Was really enjoying the OnePlus experience.
Here is my review after a week of usage of the Google Pixel 4a.
My use case is phone, teams, messenger, sms, camera, YouTube and browsing.
Size: obviously the difference in size is a primary objective. The 4a for surfing and reading news in one hand usage is a joy. Also the weight of the 4a makes it a fantastic daily tool. It's so comfortable small that a thin cover doesn't ruin the overall size. Also it's not so small that two finger writing is cramped like on my wife's 2020 iPhone SE.
Build quality: at first glance I was surprised, that it's made of plastic. It's so well made, that it feels like an aluminium phone covered in a soft touch material. It's also sturdy, it seems, now that Sack gave it some love. The in hand feel is what I have been paying Dbrand for, when mounting skins on my multitude of glass sandwich phones in the past like S6, S7 Edge, S8, S9, S10e, OP7pro etc. The power button and volume same is placed exactly where my right thumb easily reaches.
Screen: a very well made AMOLED supporting HDR. I'm so happy to get a flat screen again, after so many year's of edge type displays.. the punch hole camera cutout is what it is. Fast brightness adaptation for once. Good brightness in sunlight and sufficiently low brightness in darkness. Good support for cheap screen protectors.
The performance of the screen is so good, that after a few hours of usage, I don't notice the downgrade in refresh rate. I'm serious. When tapping on the screen the feedback does not feel like a hollow phone feeling.
Haptics: great vibration motor that feels somewhat like a linear actuator, rather than the circular motor it actually is. I don't feel a difference from an iPhone to be honest. But it's so strong that even setting the keyboard vibration in Gboard to 1 ms is too much. Turned it off.
Speakers: this is one important subject to me. And I'm happy to report that they are great. Greater than on an iPhone SE with better balance and stereo separation, although the 4a amplification could be better. I've modified the max loudness via the Wavelet app, so that the lows and highs and a little boost in the mid ranges easily compensates. Comparing to a iPhone Xr speakers the 4a speakers with my mods, sounds even more bassy and with great highs in direct comparison. It's that good.
Battery: writing this at 9 PM after unplugging 6.30 AM (16 hours) off charger and 4 hours of screen on time, I have 46% battery left. A true all day phone with lots to spare.
Performance: this is funny. Until now I didn't think of any difference in daily tasks. Only the Google Camera HDR process takes a few seconds to complete. But only noticeable when takin pictures in sequence going to check the results directly. Again my use case doesn't demand much CPU.
Fingerprint sensor: really fast, precise and doesn't even need to cover the whole sensor. The tip of a finger is enough to unlock the phone.
Charging: I think the first charge took 1,5 hours with a USB-PD 18 watt charger. I charge overnight with an old 1 amp charger. I wish it had wireless charging, as my phone holder in our car supports it. Other than that, I don't really miss it, because of the great battery life without the need of topping up when not using the phone.
Network: good WiFi strength and good LTE signal. I was surprised and happy to see, that my local network TDC in Denmark supports VoLTE and VoWiFi, even without it being officially on their list of phones, as the Pixel is not officially sold in Denmark. Also eSIM works like a charm. Running with my private number as eSIM and company number as traditional SIM. Bluetooth connectivity without issues.
Camera: it's a Pixel.. As good as Gcam on the OnePlus 7 Pro in comparison.
Software: it's a Pixel.
This is my first time writing a review, so feel free to add a comment or question, supporting me in perspectives I might have overlooked in the process.
Please also accept that English is not my primary language.
Thanks for reading. And be safe everybody. Read more and join the discussion here…
5- Samsung Galaxy 20 Note Ultra Get it here
Depending on what you want from a device and which one you are using currently. You will be opting for a new phone. The Note 20 Ultra is a very powerful phone without any doubt, however the Samsung Galaxy Note 20 price is high. But, considering the Samsung galaxy Note 20 Ultra specifications, the prices seem justified.
What sets the phone apart?
The thing that makes the phone different from all others is the S-Pen. So, anyone who sees value in that, the phone is definitely for them. Other than that, anyone who already has the Galaxy Note 10 Plus, they may consider keeping their old phones because the upgrades aren't a lot comparatively.
The size of the phone is massive, which is a good thing for those who prefer using phones instead of a laptop or tablet for their work. But once again, preference counts in this as well. Bigger is a lot better when it comes to playing games and watching videos. The only drawback is that it doesn't fit into your pocket very easily, which is really not that big of a problem. You can always carry the phone in your hands.
So, if the size isn't an issue for you and you love the S-Pen. This is definitely the right phone for you. Moreover, anyone who prefers a smaller phone can opt for the Samsung Galaxy Note 20.
What do experts have to say about the phone?
Experts had a lot of good things to say about the phone and the performance as well.
· The S-Pen was also given a thumbs up for doing all the tricks without any problem.
· The solid display, the camera and the casting of your screen to a TV monitor are also commendable upgrades.
· In addition to that, there are three major android updates, guaranteed.
Get the Samsung Galaxy S20 ultra here
6- iPhone 12 Pro vs. Galaxy Note 20 Ultra Speed Test
7- Iphone 12 pro vs Xiaomi mi10 ultra thermal throttling test
Google Pixel 5 smartphone review: Powerful mid-range with Android 11
I bought Pixel 4 XL on release date last year and have been happy with the phone since.
Note – I have hard hearing so I heavily use the Live Transcribe and Live Captions daily.
My work phone needed an upgrade and Pixel 5 happened to release at perfect timing so I pre-ordered one and it arrived 2 days ago.
GAP? Yes the Pixel 5 has a gap, however, the gap is less than 1mm and uniform around the entire phone. Defect or not, on the unit I received it is not an issue. Some specks of dust does get in though.
SCREEN? Ok the screen is 6 inches vs 6.3 inches, small difference right? Not exactly. The difference is bigger than I expected, mainly because of the top of the Pixel 5 screen is unusable due to hole punch camera(which is a big circle, much bigger than Galaxy S10 hole punch). When I use apps or anything, the entire area the camera hole covers is not useable! On Pixel 4 XL the digital time on top left would appear and disappear and you can use the full screen. On Pixel 5 it's just a blank if you want the clock gone.
BUILD QUALITY? Pixel 4 XL is better. This isn't hard to compare as the phone was priced more premium as well. In actual in hand feel, Pixel 4 XL feels much more 'solid'. A weird comparison of this is, have you ever tapped or slapped a hard plastic container of hair gel? Well I have, it has a slight tingle when you do… Pixel 5 has such tingle as well when I tap or slap the phone. Pixel 4 XL in comparison feels like a marble slab, much more solid. I'm sure you all already know how the texture of Pixel 4 XL feels in hand by now. Pixel 5 feels different, it can be good or bad. It's a preference thing. Curious? Go to the kitchen and touch your Anodized frying pan. Feels like that but instead of metal surface… It feels more like textured adhesive wrap applied to plastic. I dropped my Pixel 5 onto wooden floors yesterday, not a scratch or mark on it. Maybe plasticky isn't so bad. Phone most certainly doesn't feel like a $700 device and I doubt I'll put a case on it. It's not glass or pretty metal.
HAPTIC FEEDBACK? It's good enough but not amazing. I think it has something to do with how light and tingly the Pixel 5 is. Remember I compared is to a container of hair gel. Haptics not such a big deal to me though, long as it's there then that's good enough. Phone just feels hollow.
PERFORMANCE? Not much difference as far as I can tell. Sorry, I can't really test the speakers anyway.
BATTERY LIFE? Pixel 5 battery is nothing short of phenomenal. There's no comparison compared to Pixel 4 XL. If you're having battery issues on Pixel 4 XL then switching to Pixel 5 would be more than worth it.
Ok I think so far, I kept making the Pixel 5 sound bad but it's really not! People keep comparing the Pixel 5 to Pixel 4 XL but that's not a fair comparison. Pixel 4 XL cost $200 more in US at release.
So if you have a Pixel 4 XL and wondering if you should upgrade, consider 3 things: battery life, physical size of the phone and Fingerprint sensor. Battery is amazing, not much to say about that. Physical size of Pixel 5 is really good, very easily one handed, similar size to iPhone 8 with a slim case. I mention this because Pixel 4 XL with a case is a gigantic monster of a phone. Fingerprint sensor doesn't need much of an explanation with this pandemic. Read more and join the discussion here…
The list of positives is pretty long if you talk about Huawei p40 pro specifications! This Huawei p40 pro unboxing online will definitely make you a fan of this amazing design.
The design:
Initially, the P40 Pro looks and feels whimsical with a first-class design and curvilinear screen carrying an authentic touch of elegance! This quad-curve "Overflow Display" bends graciously around the boundaries of the case meaning you get an outstanding finish but likewise a device that's unbelievably comfortable to grip. Whirl the P40 around, you'll find a huge quad Leica-branded back camera. It comes in a sleek black color which means you get a prominent gleaming finish. If you love a tad of shine this reflected look has quite the charm! Notwithstanding its large 6.5-inch screen, the P40 Pro doesn't really feel that gigantic in your hands though it's an entire glass design.
The camera:
The Huawei p40 pro camera result can merely be labeled as extraordinary. With four rear lenses and some ingenious software, you'll get a classic shot of nearly anything you shoot. Huawei has crammed a giant 50-megapixel sensor in conjunction with a wide-angle and depth-sensing camera into its modern device and above there's also a remarkable 12-megapixel telephoto camera which presents 5X optical and 50X digital zoom. Utilizing this lens permits you to get much nearby to what you are photographing without dropping any sorts of fine detail.
The technology:
According to Huawei p40 pro reviews, camera and screen are totally topnotch, but there's heaps of additional bonus aspects tucked inside the P40 Pro counting the super quick Kirin 990 processor and 5G technology denoting that you'll have fiber-like broadband speeds even when you're not at home. A bigger entrenched fingerprint scanner increases the rapidity and accurateness when attempting to unlock the phone and the rapid charging 4,200mAh battery delivers more than sufficient power to last throughout the day.
The Huawei p40 pro price in UAE and Huawei p40 pro price in Dubai would be around AED 3499 but it's worth every penny because of its huge array of amazing features.
P40 Pro Plus Unboxing – Photowunder can replace your camera!?
10- Motorola Edge 5G
The Motorola Edge is a lot of things. It's a handsome phone, one that looks good enough to pass for something much more expensive. It's the more modest sibling of Motorola's first flagship device in years. And for now, at least, it's a very good deal in the US — Motorola will sell the Edge for $500 instead of the usual $700 for a "limited time."
Maybe more than anything, though, the Edge is one of Motorola's first attempts at making a new kind of device: An affordable 5G smartphone. It's not alone, either. We're already starting to see a glut of 5G-friendly phones that cost far less than the flagships that first embraced these next-gen networks. There's the LG Velvet, for one, along with Samsung's Galaxy A71 5G, the OnePlus Nord, the TCL 10 5G, and plenty more that aren't being sold in the US. Point is, smartphone makers are already competing hard to win this new slice of the market, and Motorola is in the thick of this fight. So, how does the Edge stack up? Read more here…
11- Which phone is better, the Samsung A21 or the A80? I'm looking for high processing power and especially memory.
Which phone is better, the Samsung A21 or the Samsung A80? I'm looking for high processing power and especially memory.
The more expensive A80 has the better chipset with the Qualcomm SDM730 Snapdragon 730 and more internal memory at 128GB 8GB RAM but with no SD card slot. The A21,s 32GB 3GB RAM can be expanded but not the RAM. The A80 has the better display but being released May last year I personally would not buy it just for that reason alone as you get the 3 years software and security support for 3 years from when the phone was released not from when you buy it so the A80 will only get 18 months of support.
For less money, there is the Asus Zenfone 6 with Qualcomm SM8150 Snapdragon 855 a more powerful processer, internal memory options are 64GB 6GB RAM, 128GB 6GB RAM, 256GB 8GB RAM and it has an SD card slot and a headphone jack something the A80 lacks. The rotating camera wins hands down over the one of the Galaxy A80 – it can do automated panoramas, can be used at any angle, and doesn't impose any limitations in selfie mode not that the camera was one of your wants but worth mentioning. Read more here…
Get the Samsung A80 here – Get the Samsung A21 here – Get the Azus Zenfone 6 here
What are the benefits of an iPhone 11 over the iPhone X?
What are the benefits of an iPhone 11 over the iPhone 10?
As someone who upgraded from an iPhone X (aka iPhone 10) to the iPhone 11 Pro, I can speak to this.
Really, the benefits depend. The camera and battery life are going to be the biggest, most obvious benefits as both are significantly better, especially with features like Night Mode, Ultrawide lens, and better chips for handling photos. Battery life is hugely better, seeing results of more than 50% better (i.e. the iPhone X gets 2/3 of the battery life of the iPhone 11). Just how much better it is depends on which iPhone 11 you get, but you're going to see a jump of 3–5 hours no matter what. Check out this following graph:
As you can see, the iPhone 11 is one of the top phones for battery life in the world right now, whereas the iPhone X is in the bottom third.
The other jump you'll see is in the processors, with two years of improvements between the two and that's pretty huge in performance. This is just one of the many graphs that show this but the results are pretty consistent across multiple tests:
As an interesting side note, the two year old iPhone X is still worlds ahead of the competition. As AnandTech states, and I quote:
Overall, in terms of performance, the A13 and the Lightning cores are extremely fast. In the mobile space, there's really no competition as the A13 posts almost double the performance of the next best non-Apple SoC. The difference is a little bit less in the floating-point suite, but again we're not expecting any proper competition for at least another 2-3 years, and Apple isn't standing still either.
The same is true for the GPU, which AnandTech calls "best in class". So you're going to see better graphics performance and speed. Apple's machine learning, which handles a lot of backend processes that you don't see, also improve. The iPhone 11 also has next generation wifi included.
Still this is all very technical and beyond the obvious like the camera and battery life, where does one get the obvious benefits. The answer is outside of those two (and a faster Face ID), you probably won't today. However, if you're one of those people who keeps their iPhone for 3+ years, that's when you'll really notice it. Apple is working on projects that will tap into the hardware of the iPhone 11 that are likely a year or so out, like AR glasses possibly, and other features. In two years, when you're running iOS 15 on your still good iPhone X or an iPhone 11, you're going to notice a difference in how those new features work. Because Apple needs mass market appeal for their new, groundbreaking features, they need to have a hardware base out there for it, so putting out hardware that can support a feature that they're planning on releasing in two years or so means that they'll have literally hundreds of millions of devices that can support it. That's when you'll notice.
If you want to see more differences and get into a deep (and very technical) dive of the iPhone 11, I highly suggest reading the AnandTech review[1] (source of the graphs above) for more details. Whenever someone claims that Apple isn't innovative anymore are isn't far ahead of the competition in terms of hardware, I point them at this review.
Footnotes[1] The Apple iPhone 11, 11 Pro & 11 Pro Max Review: Performance, Battery, & Camera Elevated
10- Switching from iOS – hat to know – what to do?
Choose your new Android phone
Turn off iMessage
Turn off iMessage on your iPhone or deregister it on Apple's website. The website also demonstrates how to turn iMessage off.
Set up your new Android phone
Transfer data
This will depend on your manufacturer and the skin but all phones with Google Services will have the option of transferring data from your iPhone to your new Android phone. You can also check the Android website and follow the instructions there. A few manufacturer specific links have also been provided below.
Apps
Most apps on iOS can also be found on the Google Play Store.
Get to know Android
Here's a couple of links that showcase what Android 11 can do and provide a list of features.
11- Switching from Android – what to know – what to do?
It seems like everyday you see some cool new feature that's only available for rooted users.
For those new to the world of rooting, acquiring root access essentially grants you elevated permissions. With root access, you are able to access and modify files that would normally be inaccessible, such as files stored on the /data and /system partitions. Having root access also allows you to run an entirely different class of third-party applications and apply deep, system-level modifications. And by proxy, you may also be able to access certain device features that would otherwise be inaccessible or use existing features in new ways.
Having root access isn't the end all-be all of device modification–that title is usually reserved for fully unlocked bootloaders and S-Off. That said, root access is generally the first step on your journey to device modification. As such, root access is often used to install custom recoveries, which then can be used to flash custom ROMs, kernels, and other device modifications. Root access also enables users to install the powerful and versatile Xposed Framework, which itself acts as a gateway to easy, non-destructive device modification.
Due to its inherent power, having root access is often dangerous. Thankfully, there are root brokering applications such as SuperSU that only grant root access to applications of your choosing. There are also various root-enabled utilities available to help you restore in the event that something goes wrong. For starters, you can use any number of root-enabled application backup tools to backup your applications and their data to your local storage, your PC, and even online cloud storage. And in conjunction with a custom recovery, rooted users are able to perform a full, system-wide android backup that essentially takes a snapshot of your current smartphone or tablet at any particular time.
PLEASE NOTE: Rooting a device may void the warranty on the device. It may also make the device unstable or if not done properly, may completely brick the device. Some methods may install additional apps/software on your device.
Please don't use random root customization apps from the app store (Play Store), most of them are dodgy, work only for specific apps or device or just plain don't work. In general, for installing apps on Android, always always check the last updated date – avoid anything which hasn't been updated in over an year, as it will most likely not work as expected – and in terms of root apps this can be very dangerous as Android changes a LOT behind the scenes between each new version. So old root apps which used to work perfectly two years ago, could potentially brick your phone if the dev hasn't updated it. Unfortunately Google does nothing about old apps and just lets them remain on the Play Store… The Play Store in general is trash. If you want to know which apps you can trust, check out androidpolice.com (for general apps) and xda-developers.com (for root apps) for reviews and recommendations
12- Phone Finder App – Tablet Finder App