The typical Google Machine Learning Engineer salary is $147,218. Machine Learning Engineer salaries at Google can range from $110,000 – $152,183.
Machine learning is an application of artificial intelligence (AI) that provides systems the ability to automatically learn and improve from experience without being explicitly programmed. Machine learning focuses on the development of computer programs that can access data and use it to learn for themselves.
By the end of 2020, 85% of customer interactions will be handled without a human (Call Center, Chatbot, etc…)
61% of marketers say artificial intelligence is the most important aspect of their data strategy.
80% of business and tech leaders say AI already boosts productivity (Robotic Process Automation, Power Automate, etc..)
Current AI technology can boost business productivity by up to 40%
AWS Machine Learning Certification Specialty Exam Prep for iOs Android Windows10/11
GCP Professional Machine Learning Engineer for iOs, Android, Windows 10/11
Azure AI Fundamentals AI-900 Exam Prep App for iOS, Android, Windows10/11
Basics and Advanced Machine Learning Quizzes on Azure, Azure Machine Learning Job Interviews Questions and Answer, ML Cheat Sheets
Use this App to learn about Machine Learning and Elevate your Brain with Machine Learning Quizzes, Cheat Sheets, Ml Jobs Interview Questions and Answers updated daily.
Question1: A machine learning team has several large CSV datasets in Amazon S3. Historically, models built with the Amazon SageMaker Linear Learner algorithm have taken hours to train on similar-sized datasets. The team's leaders need to accelerate the training process. What can a machine learning specialist do to address this concern?
A) Use Amazon SageMaker Pipe mode.
B) Use Amazon Machine Learning to train the models.
C) Use Amazon Kinesis to stream the data to Amazon SageMaker.
D) Use AWS Glue to transform the CSV dataset to the JSON format.
ANSWER1:
Notes/Hint1:
Question 2) A local university wants to track cars in a parking lot to determine which students are parking in the lot. The university is wanting to ingest videos of the cars parking in near-real time, use machine learning to identify license plates, and store that data in an AWS data store. Which solution meets these requirements with the LEAST amount of development effort?
A) Use Amazon Kinesis Data Streams to ingest the video in near-real time, use the Kinesis Data Streams consumer integrated with Amazon Rekognition Video to process the license plate information, and then store results in DynamoDB.
B) Use Amazon Kinesis Video Streams to ingest the videos in near-real time, use the Kinesis Video Streams integration with Amazon Rekognition Video to identify the license plate information, and then store the results in DynamoDB.
C) Use Amazon Kinesis Data Streams to ingest videos in near-real time, call Amazon Rekognition to identify license plate information, and then store results in DynamoDB.
D) Use Amazon Kinesis Firehose to ingest the video in near-real time and outputs results onto S3. Set up a Lambda function that triggers when a new video is PUT onto S3 to send results to Amazon Rekognition to identify license plate information, and then store results in DynamoDB.
Answer 2)
Notes/Hint2)
Question 3) A term frequency–inverse document frequency (tf–idf) matrix using both unigrams and bigrams is built from a text corpus consisting of the following two sentences:
1. Please call the number below.
2. Please do not call us. What are the dimensions of the tf–idf matrix?
A) (2, 16)
B) (2, 8)
C) (2, 10)
D) (8, 10)
ANSWER3:
Notes/Hint3:
Question 4: A company is setting up a system to manage all of the datasets it stores in Amazon S3. The company would like to automate running transformation jobs on the data and maintaining a catalog of the metadata concerning the datasets. The solution should require the least amount of setup and maintenance. Which solution will allow the company to achieve its goals? 
A) Create an Amazon EMR cluster with Apache Hive installed. Then, create a Hive metastore and a script to run transformation jobs on a schedule.
B) Create an AWS Glue crawler to populate the AWS Glue Data Catalog. Then, author an AWS Glue ETL job, and set up a schedule for data transformation jobs.
C) Create an Amazon EMR cluster with Apache Spark installed. Then, create an Apache Hive metastore and a script to run transformation jobs on a schedule. D) Create an AWS Data Pipeline that transforms the data. Then, create an Apache Hive metastore and a script to run transformation jobs on a schedule.
ANSWER4:
Notes/Hint4:
Question 5) Which service in the Kinesis family allows you to easily load streaming data into data stores and analytics tools?
ANSWER5:
Notes/Hint5:
A) Increase the learning rate. Keep the batch size the same.
B) Reduce the batch size. Decrease the learning rate.
C) Keep the batch size the same. Decrease the learning rate.
D) Do not change the learning rate. Increase the batch size.
Notes 6)
1) Must have a recall rate of at least 80%
2) Must have a false positive rate of 10% or less
3) Must minimize business costs After creating each binary classification model, the data scientist generates the corresponding confusion matrix. Which confusion matrix represents the model that satisfies the requirements?
A) TN = 91, FP = 9 FN = 22, TP = 78
 B) TN = 99, FP = 1 FN = 21, TP = 79
C) TN = 96, FP = 4 FN = 10, TP = 90
D) TN = 98, FP = 2 FN = 18, TP = 82
Notes/Hint 8)
A) Using undersampling to balance the dataset
B) Decreasing the class probability threshold
C) Using regularization to reduce overfitting
D) Using oversampling to balance the dataset
Answer  9)
Notes 9)
A) Oversampling using bootstrapping
B) Undersampling
C) Oversampling using SMOTE
D) Class weight adjustment
Answer  10)
A) Replace each missing value by the mean or median across non-missing values in same row.
B) Delete observations that contain missing values because these represent less than 5% of the data.
C) Replace each missing value by the mean or median across non-missing values in the same column.
D) For each feature, approximate the missing values using supervised learning based on other features.
Answer  11)
Notes 11)
A) Drop the test samples with missing full review text fields, and then run through the test set.
B) Copy the summary text fields and use them to fill in the missing full review text fields, and then run through the test set.
C) Use an algorithm that handles missing data better than decision trees.
D) Generate synthetic data to fill in the fields that are missing data, and then run through the test set.
Notes 12) 
A) Derive a dictionary of tokens from claims in the entire dataset. Apply one-hot encoding to tokens found in each claim of the training set. Send the derived features space as inputs to an Amazon SageMaker builtin supervised learning algorithm.
B) Apply Amazon SageMaker BlazingText in Word2Vec mode to claims in the training set. Send the derived features space as inputs for the downstream supervised task.
C) Apply Amazon SageMaker BlazingText in classification mode to labeled claims in the training set to derive features for the claims that correspond to the compliant and non-compliant labels, respectively.
D) Apply Amazon SageMaker Object2Vec to claims in the training set. Send the derived features space as inputs for the downstream supervised task.
Answer  13)
Notes 13)
Question 14) You have been tasked with capturing two different types of streaming events. The first event type includes mission-critical data that needs to immediately be processed before operations can continue. The second event type includes data of less importance, but operations can continue without immediately processing. What is the most appropriate solution to record these different types of events?
Answer  14)
Notes 14)
Question 15) You are collecting clickstream data from an e-commerce website to make near-real time product suggestions for users actively using the site. Which combination of tools can be used to achieve the quickest recommendations and meets all of the requirements?
Answer  15)
Notes 15)
Question 16) Which service built by AWS makes it easy to set up a retry mechanism, aggregate records to improve throughput, and automatically submits CloudWatch metrics?
Answer  16)
Notes 16)
[appbox appstore 1611045854-iphone screenshots]
[appbox microsoftstore  9n8rl80hvm4t-mobile screenshots]
Question 17) You have been tasked with capturing data from an online gaming platform to run analytics on and process through a machine learning pipeline. The data that you are ingesting is players controller inputs every 1 second (up to 10 players in a game) that is in JSON format. The data needs to be ingested through Kinesis Data Streams and the JSON data blob is 100 KB in size. What is the minimum number of shards you can use to successfully ingest this data?
Answer  17)
Notes 17)
Question 18) Which services in the Kinesis family allows you to analyze streaming data, gain actionable insights, and respond to your business and customer needs in real time?
Answer  18)
Notes 18)
Question 19) You are a ML specialist needing to collect data from Twitter tweets. Your goal is to collect tweets that include only the name of your company and the tweet body, and store it off into a data store in AWS. What set of tools can you use to stream, transform, and load the data into AWS with the LEAST amount of effort?
Answer 19)
Notes 19)
Question 20) Which service in the Kinesis family allows you to build custom applications that process or analyze streaming data for specialized needs?
Answer 20)
Notes 20)
Top 10 Google Professional Machine Learning Engineer Sample Questions
Question 1: You work for a textile manufacturer and have been asked to build a model to detect and classify fabric defects. You trained a machine learning model with high recall based on high resolution images taken at the end of the production line. You want quality control inspectors to gain trust in your model. Which technique should you use to understand the rationale of your classifier?
A. Use K-fold cross validation to understand how the model performs on different test datasets.
B. Use the Integrated Gradients method to efficiently compute feature attributions for each predicted image.
C. Use PCA (Principal Component Analysis) to reduce the original feature set to a smaller set of easily understood features.
D. Use k-means clustering to group similar images together, and calculate the Davies-Bouldin index to evaluate the separation between clusters.
Answer 1)
Notes 1)
Question 2: You need to write a generic test to verify whether Dense Neural Network (DNN) models automatically released by your team have a sufficient number of parameters to learn the task for which they were built. What should you do?
Question 10) You work for a large financial institution that is planning to use Dialogflow to create a chatbot for the company's mobile app. You have reviewed old chat logs and tagged each conversation for intent based on each customer's stated intention for contacting customer service. About 70% of customer inquiries are simple requests that are solved within 10 intents. The remaining 30% of inquiries require much longer and more complicated requests. Which intents should you automate first?
Machine Learning Q&A -Part II:
Machine Learning Latest News
Top 10 Machine Learning Algorithms
Machine Learning Demos: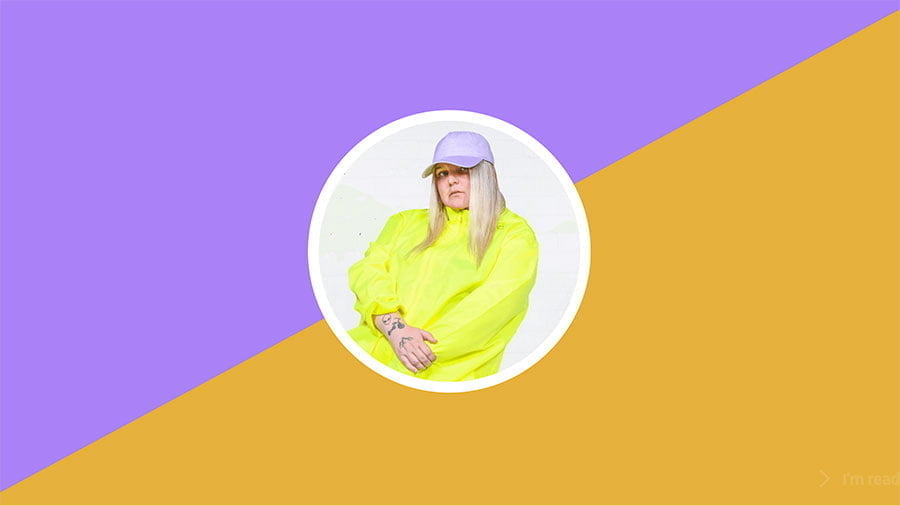 See how well you synchronize to the lyrics of the popular hit "Dance Monkey." This in-browser experience uses the Facemesh model for estimating key points around the lips to score lip-syncing accuracy.Explore demo View code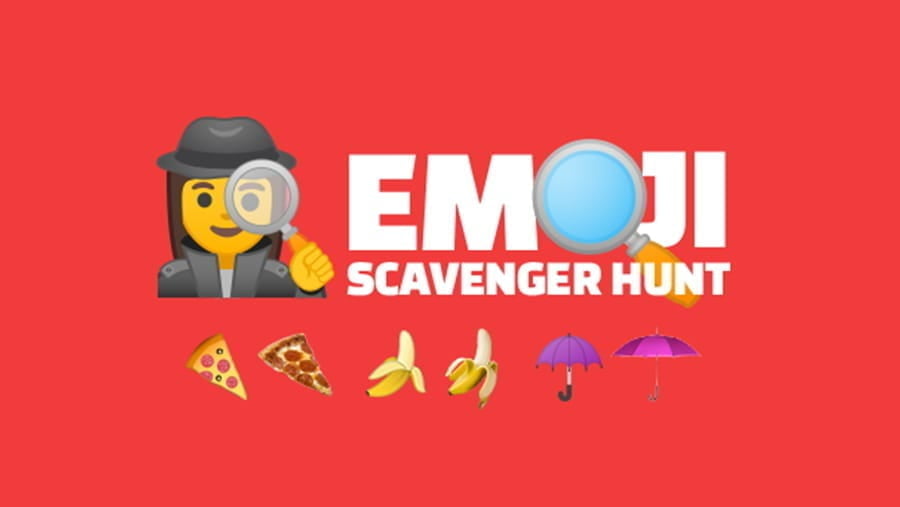 Use your phone's camera to identify emojis in the real world. Can you find all the emojis before time expires?Explore demo View code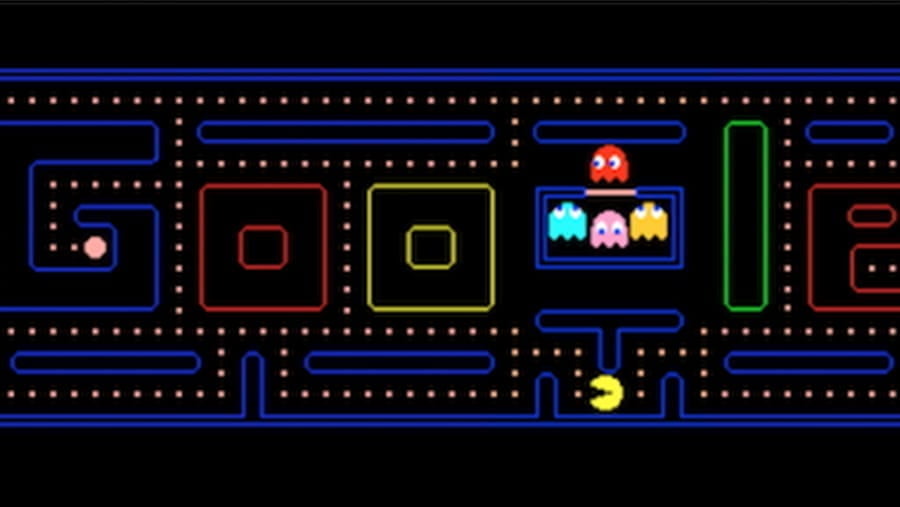 Play Pac-Man using images trained in your browser.Explore demo View code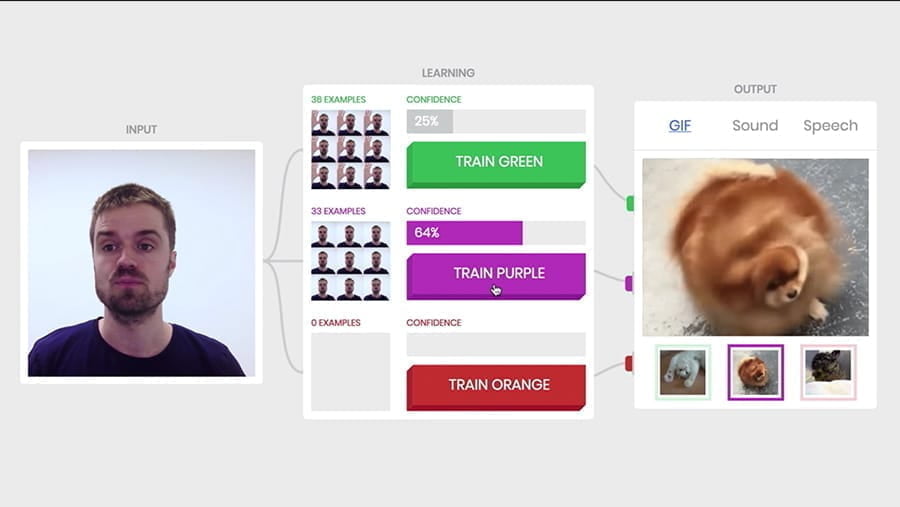 No coding required! Teach a machine to recognize images and play sounds.Explore demo View code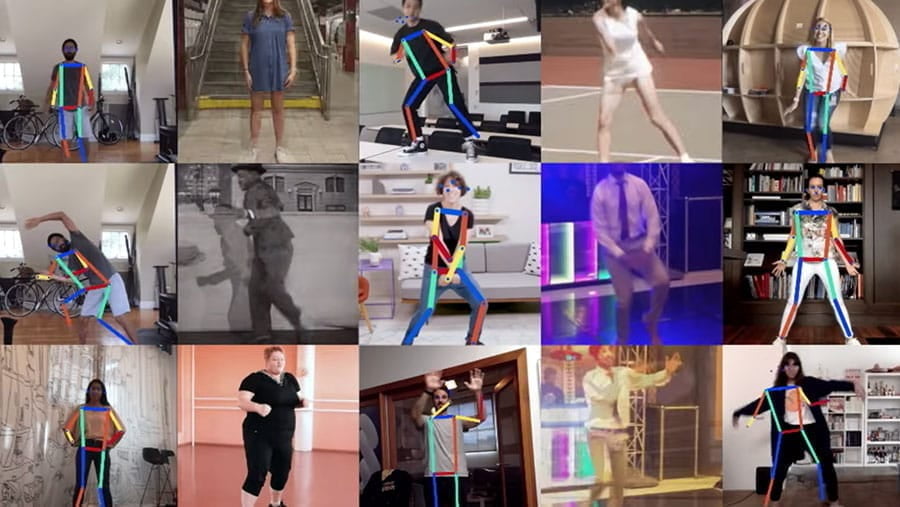 Explore pictures in a fun new way, just by moving around.Explore demo View code
Enjoy a real-time piano performance by a neural network.Explore demo View code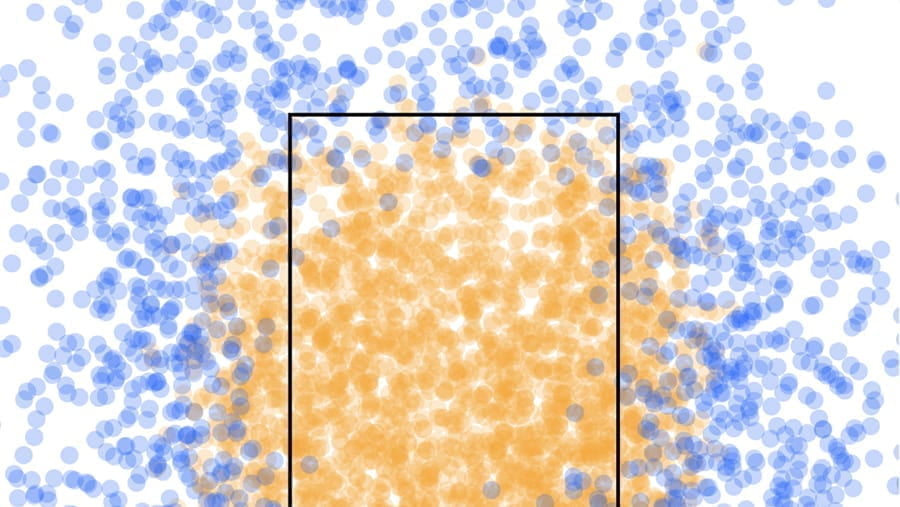 Train a server-side model to classify baseball pitch types using Node.js.View code
See how to visualize in-browser training and model behaviour and training using tfjs-vis.Explore demo View code
Community demos
Get started with official templates and explore top picks from the community for inspiration.Glitch
Check out community Glitches and make your own TensorFlow.js-powered projects.Explore Glitch Codepen
Fork boilerplate templates and check out working examples from the community.Explore CodePen GitHub Community Projects
See what the community has created and submitted to the TensorFlow.js gallery page.Explore GitHub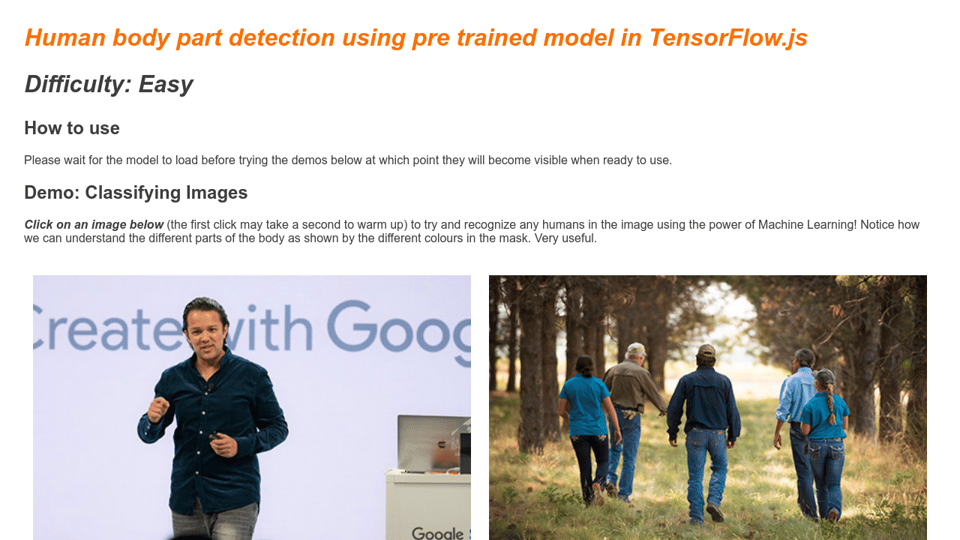 https://cdpn.io/jasonmayes/fullcpgrid/QWbNeJdOpen in Editor
Load in a pre-trained Body-Pix model from the TensorFlow.js team so that you can locate all pixels in an image that are part of a body, and what part of the body they belong to. Clone this to make your own TensorFlow.js powered projects to recognize body parts in images from your webcam and more!
New Pen from Template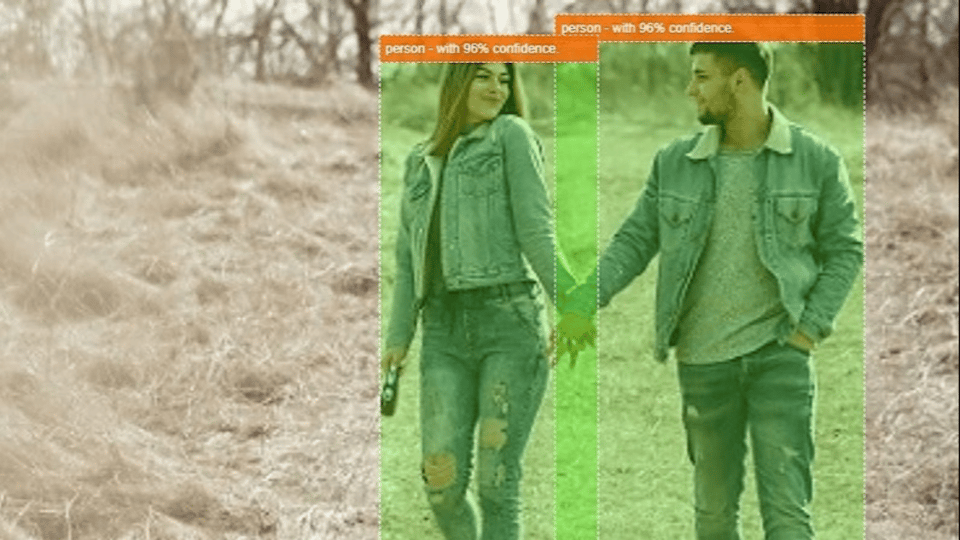 https://cdpn.io/jasonmayes/fullcpgrid/qBEJxggOpen in Editor
This demo shows how we can use a pre made machine learning solution to recognize objects (yes, more than one at a time!) on any image you wish to present to it. Even better, not only do we know that the image contains an object, but we can also get the co-ordinates of the bounding box for each object it finds, which allows you to highlight the found object in the image.
For this demo we are loading a model using the ImageNet-SSD architecture, to recognize 90 common objects it has already been taught to find from the COCO dataset.
If what you want to recognize is in that list of things it knows about (for example a cat, dog, etc), this may be useful to you as is in your own projects, or just to experiment with Machine Learning in the browser and get familiar with the possibilities of machine learning.
If you are feeling particularly confident you can check out our GitHub documentation (https://github.com/tensorflow/tfjs-models/tree/master/coco-ssd) which goes into much more detail for customizing various parameters to tailor performance to your needs.
New Pen from Template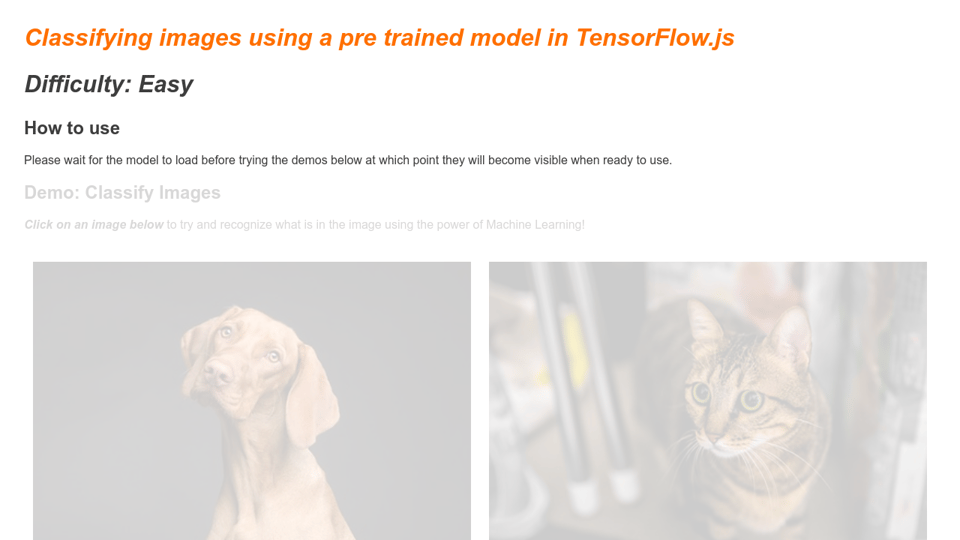 https://cdpn.io/jasonmayes/fullcpgrid/JjompwwOpen in Editor
This demo shows how we can use a pre made machine learning solution to classify images (aka a binary image classifier). It should be noted that this model works best when a single item is in the image at a time. Busy images may not work so well. You may want to try our demo for Multiple Object Detection (https://codepen.io/jasonmayes/pen/qBEJxgg) for that.
For this demo we are loading a model using the MobileNet architecture, to recognize 1000 common objects it has already been taught to find from the ImageNet data set (http://image-net.org/).
If what you want to recognize is in that list of things it knows about (for example a cat, dog, etc), this may be useful to you as is in your own projects, or just to experiment with Machine Learning in the browser and get familiar with the possibilities of machine learning.
Please note: This demo loads an easy to use JavaScript class made by the TensorFlow.js team to do the hardwork for you so no machine learning knowledge is needed to use it.
If you were looking to learn how to load in a TensorFlow.js saved model directly yourself then please see our tutorial on loading TensorFlow.js models directly.
If you want to train a system to recognize your own objects, using your own data, then check out our tutorials on "transfer learning".
New Pen from Template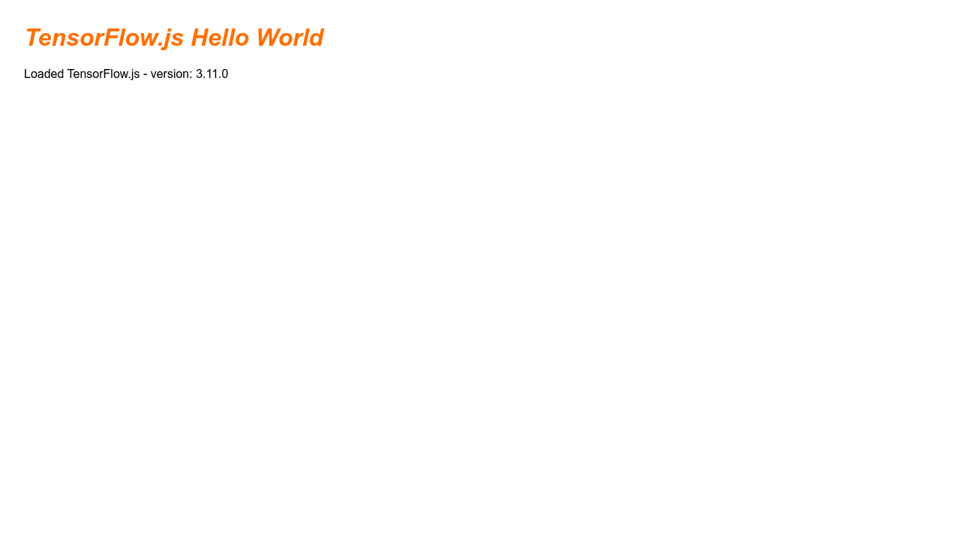 Open in Editor
The hello world for TensorFlow.js 🙂 Absolute minimum needed to import into your website and simply prints the loaded TensorFlow.js version. From here we can do great things. Clone this to make your own TensorFlow.js powered projects or if you are following a tutorial that needs TensorFlow.js to work.
Examples
tfjs-examples provides small code examples that implement various ML tasks using TensorFlow.js.MNIST Digit Recognizer
Train a model to recognize handwritten digits from the MNIST database.Explore example View code Addition RNN
Train a model to learn addition from text examples.Explore example View code
TensorFlow.js Layers: Iris Demo
Top-paying Cloud certifications:
[appbox appstore 1611045854-iphone screenshots]
[appbox microsoftstore 9n8rl80hvm4t-mobile screenshots]
Complete overview of machine learning concepts seen in 27 data science and machine learning interviews:
Supervised Learning
Linear Regression
Logistic Regression
Naive Bayes
Support Vector Machines
Decision Trees
K-Nearest Neighbors
Machine Learning in Practice
Bias-Variance Tradeoff
How to Select a Model
How to Select Features
Regularizing Your Model
Ensembling: How to Combine Your Models
Evaluation Metrics
Unsupervised Learning
Market Basket Analysis
K-Means Clustering
Principal Components Analysis
Deep Learning
Feedforward Neural Networks
Grab Bag of Neural Network Practices
Convolutional Neural Networks
Recurrent Neural Networks
Test Your Knowledge
Best Subset Features Feature
Selection Examples
Adding Features Example
Activation Practice I
Activation Practice II
Activation Practice III
Weight Initialization
Batch vs. Stochastic
What are unique distinctions and similarities between AWS, Azure and Google Cloud services? For each AWS service, what is the equivalent Azure and Google Cloud service? For each Azure service, what is the corresponding Google Service? AWS Services vs Azure vs Google Services? Side by side comparison between AWS, Google Cloud and Azure Service?
For a better experience, use the mobile app here.
SageMaker | Azure Machine Learning Studio
A collaborative, drag-and-drop tool to build, test, and deploy predictive analytics solutions on your data.
Alexa Skills Kit | Microsoft Bot Framework
Build and connect intelligent bots that interact with your users using text/SMS, Skype, Teams, Slack, Office 365 mail, Twitter, and other popular services.
API capable of converting speech to text, understanding intent, and converting text back to speech for natural responsiveness.
Amazon Lex | Language Understanding (LUIS)
Allows your applications to understand user commands contextually.
Amazon Polly, Amazon Transcribe | Azure Speech Services
Enables both Speech to Text, and Text into Speech capabilities.
The Speech Services are the unification of speech-to-text, text-to-speech, and speech-translation into a single Azure subscription. It's easy to speech enable your applications, tools, and devices with the Speech SDK, Speech Devices SDK, or REST APIs.
Amazon Polly is a Text-to-Speech (TTS) service that uses advanced deep learning technologies to synthesize speech that sounds like a human voice. With dozens of lifelike voices across a variety of languages, you can select the ideal voice and build speech-enabled applications that work in many different countries.
Amazon Transcribe is an automatic speech recognition (ASR) service that makes it easy for developers to add speech-to-text capability to their applications. Using the Amazon Transcribe API, you can analyze audio files stored in Amazon S3 and have the service return a text file of the transcribed speech.
Amazon Rekognition | Cognitive Services
Computer Vision: Extract information from images to categorize and process visual data.
Amazon Rekognition is a simple and easy to use API that can quickly analyze any image or video file stored in Amazon S3. Amazon Rekognition is always learning from new data, and we are continually adding new labels and facial recognition features to the service.
Face: Detect, identy, and analyze faces in photos.
Emotions: Recognize emotions in images.
Alexa Skill Set | Azure Virtual Assistant
The Virtual Assistant Template brings together a number of best practices we've identified through the building of conversational experiences and automates integration of components that we've found to be highly beneficial to Bot Framework developers.
Big data and analytics
Data warehouse
AWS Redshift | SQL Data Warehouse
Cloud-based Enterprise Data Warehouse (EDW) that uses Massively Parallel Processing (MPP) to quickly run complex queries across petabytes of data.
Big data processing EMR | Azure Databricks
Apache Spark-based analytics platform.
Managed Hadoop service. Deploy and manage Hadoop clusters in Azure.
Data orchestration / ETL
AWS Data Pipeline, AWS Glue | Data Factory
Processes and moves data between different compute and storage services, as well as on-premises data sources at specified intervals. Create, schedule, orchestrate, and manage data pipelines.
A fully managed service that serves as a system of registration and system of discovery for enterprise data sources
Analytics and visualization
AWS Kinesis Analytics | Stream Analytics
Data Lake Analytics | Data Lake Store
Storage and analysis platforms that create insights from large quantities of data, or data that originates from many sources.
Business intelligence tools that build visualizations, perform ad hoc analysis, and develop business insights from data.
Delivers full-text search and related search analytics and capabilities.
Amazon Athena | Azure Data Lake Analytics
Provides a serverless interactive query service that uses standard SQL for analyzing databases.
Compute
Virtual servers
Elastic Compute Cloud (EC2) | Azure Virtual Machines
Virtual servers allow users to deploy, manage, and maintain OS and server software. Instance types provide combinations of CPU/RAM. Users pay for what they use with the flexibility to change sizes.
Run large-scale parallel and high-performance computing applications efficiently in the cloud.
AWS Auto Scaling | Virtual Machine Scale Sets
Allows you to automatically change the number of VM instances. You set defined metric and thresholds that determine if the platform adds or removes instances.
VMware Cloud on AWS | Azure VMware by CloudSimple
Redeploy and extend your VMware-based enterprise workloads to Azure with Azure VMware Solution by CloudSimple. Keep using the VMware tools you already know to manage workloads on Azure without disrupting network, security, or data protection policies.
Containers and container orchestrators
EC2 Container Service (ECS), Fargate | Azure Container Instances
Azure Container Instances is the fastest and simplest way to run a container in Azure, without having to provision any virtual machines or adopt a higher-level orchestration service.
EC2 Container Registry | Azure Container Registry
Allows customers to store Docker formatted images. Used to create all types of container deployments on Azure.
Elastic Container Service for Kubernetes (EKS) | Azure Kubernetes Service (AKS)
Deploy orchestrated containerized applications with Kubernetes. Simplify monitoring and cluster management through auto upgrades and a built-in operations console.
App Mesh | Service Fabric Mesh
Fully managed service that enables developers to deploy microservices applications without managing virtual machines, storage, or networking.
AWS App Mesh is a service mesh that provides application-level networking to make it easy for your services to communicate with each other across multiple types of compute infrastructure. App Mesh standardizes how your services communicate, giving you end-to-end visibility and ensuring high-availability for your applications.
Serverless
Integrate systems and run backend processes in response to events or schedules without provisioning or managing servers.
AWS Lambda is an event-driven, serverless computing platform provided by Amazon as a part of the Amazon Web Services. It is a computing service that runs code in response to events and automatically manages the computing resources required by that code
Database
Relational database
AWS RDS | SQL Database Azure Database for MySQL Azure Database for PostgreSQL
Managed relational database service where resiliency, scale, and maintenance are primarily handled by the platform.
Amazon Relational Database Service is a distributed relational database service by Amazon Web Services. It is a web service running "in the cloud" designed to simplify the setup, operation, and scaling of a relational database for use in applications. Administration processes like patching the database software, backing up databases and enabling point-in-time recovery are managed automatically. Scaling storage and compute resources can be performed by a single API call as AWS does not offer an ssh connection to RDS instances.
NoSQL / Document
DynamoDB and SimpleDB | Azure Cosmos DB
A globally distributed, multi-model database that natively supports multiple data models: key-value, documents, graphs, and columnar.
Caching
AWS ElastiCache | Azure Cache for Redis
An in-memory–based, distributed caching service that provides a high-performance store typically used to offload non transactional work from a database.
Amazon ElastiCache is a fully managed in-memory data store and cache service by Amazon Web Services. The service improves the performance of web applications by retrieving information from managed in-memory caches, instead of relying entirely on slower disk-based databases. ElastiCache supports two open-source in-memory caching engines: Memcached and Redis.
Database migration
AWS Database Migration Service | Azure Database Migration Service
Migration of database schema and data from one database format to a specific database technology in the cloud.
AWS Database Migration Service helps you migrate databases to AWS quickly and securely. The source database remains fully operational during the migration, minimizing downtime to applications that rely on the database. The AWS Database Migration Service can migrate your data to and from most widely used commercial and open-source databases.
DevOps and application monitoring
AWS CloudWatch, AWS X-Ray | Azure Monitor
Comprehensive solution for collecting, analyzing, and acting on telemetry from your cloud and on-premises environments.
Amazon CloudWatch is a monitoring and observability service built for DevOps engineers, developers, site reliability engineers (SREs), and IT managers. CloudWatch provides you with data and actionable insights to monitor your applications, respond to system-wide performance changes, optimize resource utilization, and get a unified view of operational health. CloudWatch collects monitoring and operational data in the form of logs, metrics, and events, providing you with a unified view of AWS resources, applications, and services that run on AWS and on-premises servers.
AWS X-Ray is an application performance management service that enables a developer to analyze and debug applications in the Amazon Web Services (AWS) public cloud. A developer can use AWS X-Ray to visualize how a distributed application is performing during development or production, and across multiple AWS regions and accounts.
AWS CodeDeploy, AWS CodeCommit, AWS CodePipeline | Azure DevOps
A cloud service for collaborating on code development.
AWS CodeDeploy is a fully managed deployment service that automates software deployments to a variety of compute services such as Amazon EC2, AWS Fargate, AWS Lambda, and your on-premises servers. AWS CodeDeploy makes it easier for you to rapidly release new features, helps you avoid downtime during application deployment, and handles the complexity of updating your applications.
AWS CodePipeline is a fully managed continuous delivery service that helps you automate your release pipelines for fast and reliable application and infrastructure updates. CodePipeline automates the build, test, and deploy phases of your release process every time there is a code change, based on the release model you define.
AWS CodeCommit is a source code storage and version-control service for Amazon Web Services' public cloud customers. CodeCommit was designed to help IT teams collaborate on software development, including continuous integration and application delivery.
AWS Developer Tools | Azure Developer Tools
Collection of tools for building, debugging, deploying, diagnosing, and managing multiplatform scalable apps and services.
The AWS Developer Tools are designed to help you build software like Amazon. They facilitate practices such as continuous delivery and infrastructure as code for serverless, containers, and Amazon EC2.
AWS CodeBuild | Azure DevOps
Fully managed build service that supports continuous integration and deployment.
AWS Command Line Interface | Azure CLI Azure PowerShell
Built on top of the native REST API across all cloud services, various programming language-specific wrappers provide easier ways to create solutions.
The AWS Command Line Interface (CLI) is a unified tool to manage your AWS services. With just one tool to download and configure, you can control multiple AWS services from the command line and automate them through scripts.
AWS OpsWorks (Chef-based) | Azure Automation
Configures and operates applications of all shapes and sizes, and provides templates to create and manage a collection of resources.
AWS OpsWorks is a configuration management service that provides managed instances of Chef and Puppet. Chef and Puppet are automation platforms that allow you to use code to automate the configurations of your servers.
AWS CloudFormation | Azure Resource Manager , VM extensions , Azure Automation
Provides a way for users to automate the manual, long-running, error-prone, and frequently repeated IT tasks.
AWS CloudFormation provides a common language for you to describe and provision all the infrastructure resources in your cloud environment. CloudFormation allows you to use a simple text file to model and provision, in an automated and secure manner, all the resources needed for your applications across all regions and accounts.
Networking
Area
Cloud virtual networking, Virtual Private Cloud (VPC) | Virtual Network
Provides an isolated, private environment in the cloud. Users have control over their virtual networking environment, including selection of their own IP address range, creation of subnets, and configuration of route tables and network gateways.
Cross-premises connectivity
AWS VPN Gateway | Azure VPN Gateway
Connects Azure virtual networks to other Azure virtual networks, or customer on-premises networks (Site To Site). Allows end users to connect to Azure services through VPN tunneling (Point To Site).
DNS management
AWS Route 53 | Azure DNS
Manage your DNS records using the same credentials and billing and support contract as your other Azure services
Route 53 | Traffic Manager
A service that hosts domain names, plus routes users to Internet applications, connects user requests to datacenters, manages traffic to apps, and improves app availability with automatic failover.
Dedicated network
AWS Direct Connect | ExpressRoute
Establishes a dedicated, private network connection from a location to the cloud provider (not over the Internet).
Load balancing
AWS Network Load Balancer | Azure Load Balancer
Azure Load Balancer load-balances traffic at layer 4 (TCP or UDP).
Application Load Balancer | Application Gateway
Application Gateway is a layer 7 load balancer. It supports SSL termination, cookie-based session affinity, and round robin for load-balancing traffic.
Internet of things (IoT)
AWS IoT | Azure IoT Hub
A cloud gateway for managing bidirectional communication with billions of IoT devices, securely and at scale.
AWS Greengrass | Azure IoT Edge
Deploy cloud intelligence directly on IoT devices to run in on-premises scenarios.
Kinesis Firehose, Kinesis Streams | Event Hubs
Services that allow the mass ingestion of small data inputs, typically from devices and sensors, to process and route the data.
AWS IoT Things Graph | Azure Digital Twins
Azure Digital Twins is an IoT service that helps you create comprehensive models of physical environments. Create spatial intelligence graphs to model the relationships and interactions between people, places, and devices. Query data from a physical space rather than disparate sensors.
Management
Trusted Advisor | Azure Advisor
Provides analysis of cloud resource configuration and security so subscribers can ensure they're making use of best practices and optimum configurations.
AWS Usage and Billing Report | Azure Billing API
Services to help generate, monitor, forecast, and share billing data for resource usage by time, organization, or product resources.
AWS Management Console | Azure portal
A unified management console that simplifies building, deploying, and operating your cloud resources.
AWS Application Discovery Service | Azure Migrate
Assesses on-premises workloads for migration to Azure, performs performance-based sizing, and provides cost estimations.
Amazon EC2 Systems Manager | Azure Monitor
Comprehensive solution for collecting, analyzing, and acting on telemetry from your cloud and on-premises environments.
AWS Personal Health Dashboard | Azure Resource Health
Provides detailed information about the health of resources as well as recommended actions for maintaining resource health.
Security, identity, and access
Authentication and authorization
Identity and Access Management (IAM) | Azure Active Directory
Allows users to securely control access to services and resources while offering data security and protection. Create and manage users and groups, and use permissions to allow and deny access to resources.
Identity and Access Management (IAM) | Azure Role Based Access Control
Role-based access control (RBAC) helps you manage who has access to Azure resources, what they can do with those resources, and what areas they have access to.
AWS Organizations | Azure Subscription Management + Azure RBAC
Security policy and role management for working with multiple accounts.
Multi-Factor Authentication | Multi-Factor Authentication
Safeguard access to data and applications while meeting user demand for a simple sign-in process.
AWS Directory Service | Azure Active Directory Domain Services
Provides managed domain services such as domain join, group policy, LDAP, and Kerberos/NTLM authentication that are fully compatible with Windows Server Active Directory.
Cognito | Azure Active Directory B2C
A highly available, global, identity management service for consumer-facing applications that scales to hundreds of millions of identities.
AWS Organizations | Azure Policy
Azure Policy is a service in Azure that you use to create, assign, and manage policies. These policies enforce different rules and effects over your resources, so those resources stay compliant with your corporate standards and service level agreements.
AWS Organizations | Management Groups
Azure management groups provide a level of scope above subscriptions. You organize subscriptions into containers called "management groups" and apply your governance conditions to the management groups. All subscriptions within a management group automatically inherit the conditions applied to the management group. Management groups give you enterprise-grade management at a large scale, no matter what type of subscriptions you have.
Encryption
Server-side encryption with Amazon S3 Key Management Service | Azure Storage Service Encryption
Helps you protect and safeguard your data and meet your organizational security and compliance commitments.
Key Management Service AWS KMS, CloudHSM | Key Vault
Provides security solution and works with other services by providing a way to manage, create, and control encryption keys stored in hardware security modules (HSM).
Firewall
Web Application Firewall | Application Gateway – Web Application Firewall
A firewall that protects web applications from common web exploits.
Web Application Firewall | Azure Firewall
Provides inbound protection for non-HTTP/S protocols, outbound network-level protection for all ports and protocols, and application-level protection for outbound HTTP/S.
Security
Inspector | Security Center
An automated security assessment service that improves the security and compliance of applications. Automatically assess applications for vulnerabilities or deviations from best practices.
Certificate Manager | App Service Certificates available on the Portal
Service that allows customers to create, manage, and consume certificates seamlessly in the cloud.
GuardDuty | Azure Advanced Threat Protection
Detect and investigate advanced attacks on-premises and in the cloud.
AWS Artifact | Service Trust Portal
Provides access to audit reports, compliance guides, and trust documents from across cloud services.
AWS Shield | Azure DDos Protection Service
Provides cloud services with protection from distributed denial of services (DDoS) attacks.
Storage
Object storage
Simple Storage Services (S3) | Azure Blob storage
Object storage service, for use cases including cloud applications, content distribution, backup, archiving, disaster recovery, and big data analytics.
Virtual server disks
Elastic Block Store (EBS) | Azure managed disks
SSD storage optimized for I/O intensive read/write operations. For use as high-performance Azure virtual machine storage.
Shared files
Elastic File System | Azure Files
Provides a simple interface to create and configure file systems quickly, and share common files. Can be used with traditional protocols that access files over a network.
Archiving and backup
S3 Infrequent Access (IA) | Azure Storage cool tier
Cool storage is a lower-cost tier for storing data that is infrequently accessed and long-lived.
S3 Glacier | Azure Storage archive access tier
Archive storage has the lowest storage cost and higher data retrieval costs compared to hot and cool storage.
AWS Backup | Azure Backup
Back up and recover files and folders from the cloud, and provide offsite protection against data loss.
Hybrid storage
Storage Gateway | StorSimple
Integrates on-premises IT environments with cloud storage. Automates data management and storage, plus supports disaster recovery.
Bulk data transfer
AWS Import/Export Disk | Import/Export
A data transport solution that uses secure disks and appliances to transfer large amounts of data. Also offers data protection during transit.
AWS Import/Export Snowball, Snowball Edge, Snowmobile | Azure Data Box
Petabyte- to exabyte-scale data transport solution that uses secure data storage devices to transfer large amounts of data to and from Azure.
Web applications
Elastic Beanstalk | App Service
Managed hosting platform providing easy to use services for deploying and scaling web applications and services.
API Gateway | API Management
A turnkey solution for publishing APIs to external and internal consumers.
CloudFront | Azure Content Delivery Network
A global content delivery network that delivers audio, video, applications, images, and other files.
Global Accelerator | Azure Front Door
Easily join your distributed microservice architectures into a single global application using HTTP load balancing and path-based routing rules. Automate turning up new regions and scale-out with API-driven global actions, and independent fault-tolerance to your back end microservices in Azure—or anywhere.
Miscellaneous
Backend process logic
AWS Step Functions | Logic Apps
Cloud technology to build distributed applications using out-of-the-box connectors to reduce integration challenges. Connect apps, data and devices on-premises or in the cloud.
Enterprise application services
Amazon WorkMail, Amazon WorkDocs | Office 365
Fully integrated Cloud service providing communications, email, document management in the cloud and available on a wide variety of devices.
Gaming
GameLift, GameSparks | PlayFab
Managed services for hosting dedicated game servers.
Media transcoding
Elastic Transcoder | Media Services
Services that offer broadcast-quality video streaming services, including various transcoding technologies.
Workflow
Simple Workflow Service (SWF) | Logic Apps
Serverless technology for connecting apps, data and devices anywhere, whether on-premises or in the cloud for large ecosystems of SaaS and cloud-based connectors.
Hybrid
Outposts | Azure Stack
Azure Stack is a hybrid cloud platform that enables you to run Azure services in your company's or service provider's datacenter. As a developer, you can build apps on Azure Stack. You can then deploy them to either Azure Stack or Azure, or you can build truly hybrid apps that take advantage of connectivity between an Azure Stack cloud and Azure.
How does a business decide between Microsoft Azure or AWS?
Basically, it all comes down to what your organizational needs are and if there's a particular area that's especially important to your business (ex. serverless, or integration with Microsoft applications).
Some of the main things it comes down to is compute options, pricing, and purchasing options.
Here's a brief comparison of the compute option features across cloud providers:
Here's an example of a few instances' costs (all are Linux OS):
Each provider offers a variety of options to lower costs from the listed On-Demand prices. These can fall under reservations, spot and preemptible instances and contracts.
Both AWS and Azure offer a way for customers to purchase compute capacity in advance in exchange for a discount: AWS Reserved Instances and Azure Reserved Virtual Machine Instances. There are a few interesting variations between the instances across the cloud providers which could affect which is more appealing to a business.
Another discounting mechanism is the idea of spot instances in AWS and low-priority VMs in Azure. These options allow users to purchase unused capacity for a steep discount.
With AWS and Azure, enterprise contracts are available. These are typically aimed at enterprise customers, and encourage large companies to commit to specific levels of usage and spend in exchange for an across-the-board discount – for example, AWS EDPs and Azure Enterprise Agreements.
You can read more about the differences between AWS and Azure to help decide which your business should use in this blog post
Source: AWS to Azure services comparison – Azure Architecture